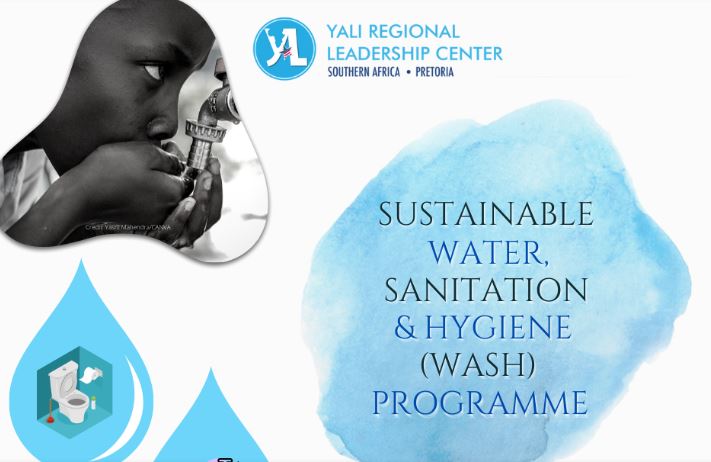 YALI RLC SA Sustainable Water, Sanitation & Hygiene (WASH) Program 2022 – Cohort 1
Deadline: May 6, 2022
Applications are open for the YALI RLC SA Sustainable Water, Sanitation & Hygiene (WASH) Program 2022 – Cohort 1. The WASH program is an initiative by YALI RLC-SA and U.S. Agency for International Development (USAID) to empower young leaders who are engaged in water supply and sanitation service provision, hygiene, and/or water resources management, with skills and attitudes that will enable them to identify opportunities to improve water security and access to sanitation services which saves lives, reduces extreme poverty, and makes communities more resilient.
The Young African Leaders Initiative (YALI) is a signature effort to invest in the next generation of African leaders. The YALI Regional Leadership Center Southern Africa (RLC-SA) is hosted by the University of South Africa at the Graduate School of Business Leadership in Midrand, South Africa. The RLC-SA aims to create critical thinkers who can solve complex, multidisciplinary problems; foster entrepreneurial and innovative thinking; and encourage cross-border communication and multicultural collaboration. The RLC SA develops the skills of young African leaders by providing core training in contemporary African issues, as well as specialized training in three key areas: Business and Entrepreneurship; Civic Leadership and Public Management.
Eligibility
Applicants should be aged between 18-35 years;
Young leaders (across public, private and civil society sectors) engaged in and able to identify initiatives to improve water security across Southern Africa through safe water supply and sanitation service provision, hygiene, and/or sustainable water resource management; 
Demonstrated commitment to positively impact their communities, countries, and the African continent;
Citizen of: Angola, Botswana, Comoros, Lesotho, Malawi, Madagascar, Mauritius, Mozambique, Namibia, Seychelles, South Africa, eSwatini, Zambia or Zimbabwe;
Ability to commit to a 4 weeks online program and 2.5 weeks in residence training.
Application
There are no fees required to apply or participate in the program. The deadline for application is May 6, 2022.
For more information, visit YALI RLC-SA.