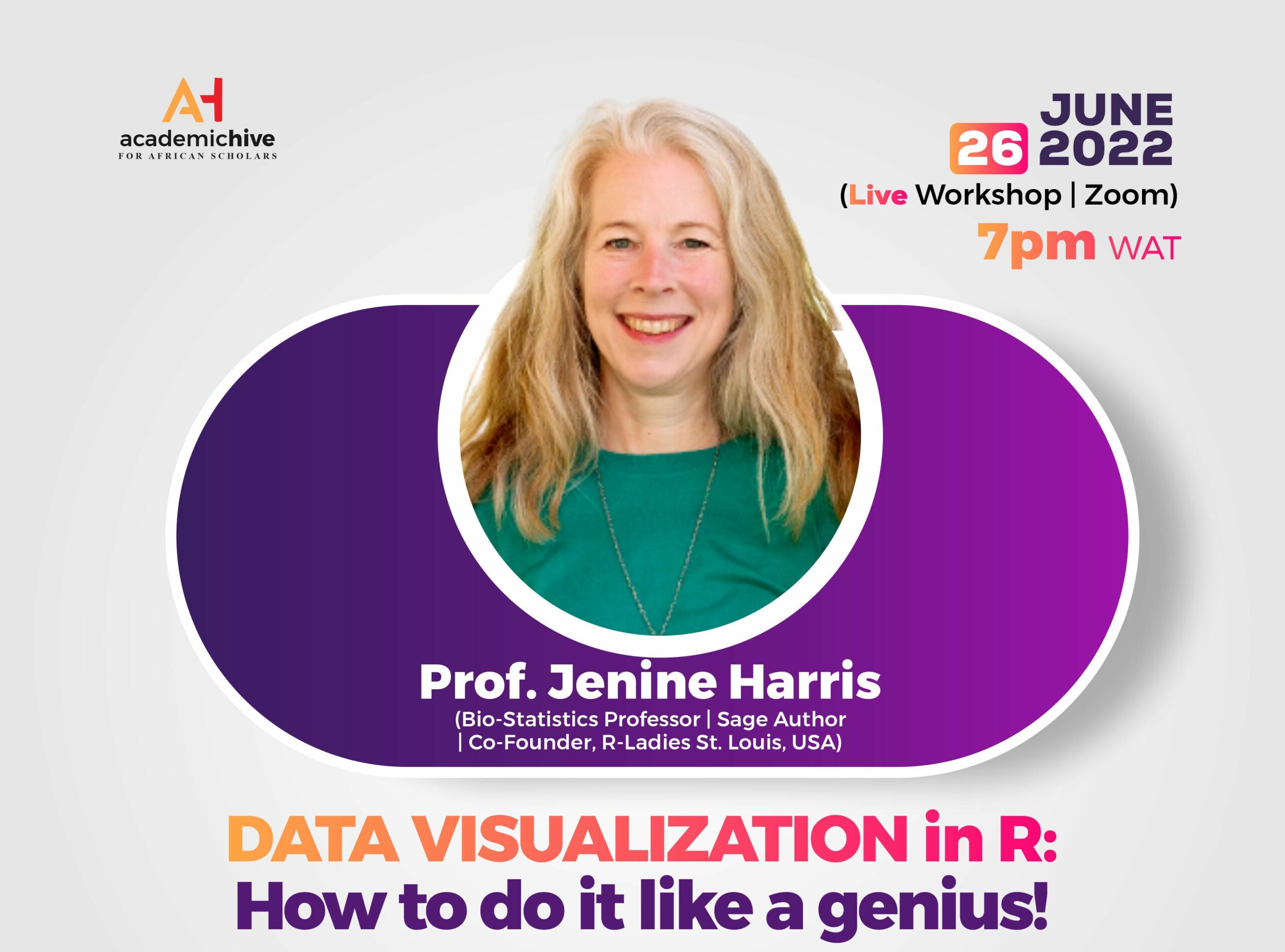 AH Research Workshop on Data Visualization in R: How to do it like a genius!
Deadline: March 5, 2021
Calling all research students, academics and business professionals! Applications are now open for the Academic Hive Research Bootcamp taking place online on June 26, 2022. Good visualization tells a story, removes the noise from data and highlights useful information for research and decision making. Let's walk you through the steps so you can do it like a genius.
This 1-day course is for researchers and business professionals who want to easily create and present powerful interactive data visualization. You will learn:
Basics of R (Installation, Data Importation and Cleaning)
How to create appealing, interactive and customizable graphs and plots
How to access and work with large databases
How to interpret data for decision making and business insights
Benefits
By joining this workshop, you will gain:
Access to valuable R resources and work with global datasets
Hands-on data visualization training (Live and on GitHub)
Internationally-recognized Certificate of Participation
Access to professional support from Prof. Jenine Harris and Academic Hive
Access to grant opportunities for researchers
Eligibility
This workshop is for:
Higher education/research students interested in putting up a unique dissertation
Industry professionals seeking to make better decisions with data
Early-career researchers in any location
Research supervisors willing to learn modern research techniques
Anyone seeking to do quantitative, qualitative or mixed-method research
Anyone interested in fact-based (data-driven) decision-making
Anyone interested in grant-writing and winning
Scholars interested in getting published in high-impact factor journals
Application
For more information, visit Academic Hive.