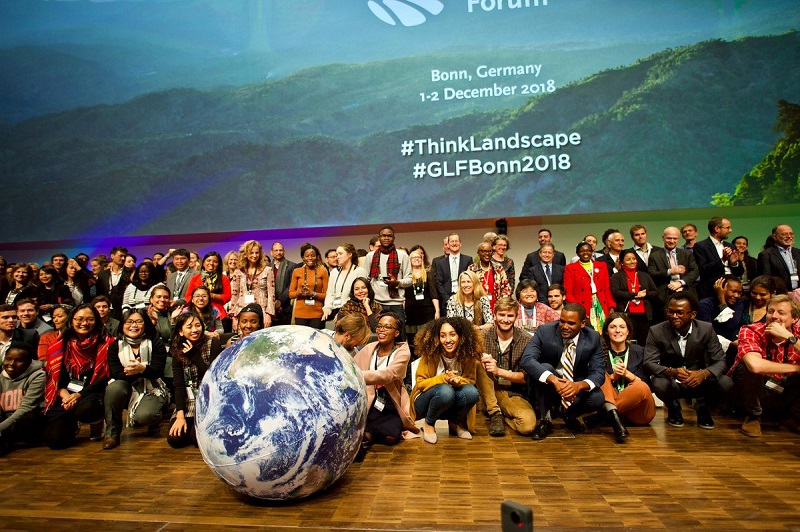 Global Landscape Forum (GLF) Youth Coordinator 2022
Deadline: June 30, 2022
Apply now to become the Global Landscape Forum (GLF) Youth Coordinator 2022. The Youth Coordinator leads the Global Landscapes Forum Youth team to successfully design, plan and deliver programs or activities for young people, providing strategic direction and supporting the growth of the Youth In Landscapes Initiative network while maintaining alignment to GLF goals and strategy.
While doing so, the Youth Coordinator maintains key connections with the Youth in Landscapes Initiative Steering Committee (YIL SC) and ensures that the YIL Network supports, and benefits from, GLF activities, leading to a sustainable growth of the Initiative.
Considering the importance of integrating young people in different aspects of the GLF work, the Youth Coordinator is responsible for ensuring meaningful youth engagement across all other GLF innovations: Digital Knowledge of Commons, GLFx, Learning, and Sustainable Finance, working very closely with GLF managers and other innovation Coordinators. The Youth Coordinator also facilitates that the Youth Network plays a key role in the GLF at different levels: from volunteering, to speaking, designing a program or restoring an ecosystem.
Responsiblities
Key responsibilities include the following:
 Strategy Development and Implementation
Identify multi-year strategies and frameworks for integrating youth across GLF programs and activities, in close coordination with the GLF Secretariat, YIL Steering Committee and partners.
Work closely with learning and GLFx teams on capacity development opportunities, ensuring GLF address the needs of the youth network, and supporting the growth of the YIL.
Ensure co-production of knowledge with the YIL network to feed into the broader Knowledge of Commons Strategy, and support processes for knowledge sharing, ensuring youth activities are demand-driven and informed by consultations.
Work in close collaboration with the Knowledge Management and M&E Officer, to ensure monitoring of youth processes and measuring of successes.
Strategically guide the GLF Youth team and the Youth in Landscapes Initiative (YIL) Steering Committee into setting up short and long-term objectives, and into testing innovative program ideas for high-impact and growth.
Resource Mobilisation and Management
Secure resources (in-kind and financial) for activities by mainstreaming youth in resource mobilization efforts, including within funding proposals, budgets, and emerging partnerships.
Prepare and manage an annual budget upwards of EURO 100,000 Ca, ensuring expenses are meaningful and objective-based.
Team Management
Effectively lead the GLF youth team to design, implement, and successfully deliver activities within a dynamic, fast-paced environment and in coordination with the broader GLF team.
Recruit and manage the GLF Youth team, ensuring a creative, high-performing, and positive team environment. This includes, but might not be limited to: the Youth in Landscapes Network Intern(s), Youth Assistant Coordinator, Youth Communication Consultant, Youth Landscape News writer and Restoration Stewards consultants.
Partnership, Engagement and Growth
Coordinate and facilitate the development of an annual GLF Youth Engagement Plan in coordination with the GLF team and Youth in Landscapes Initiative Steering Committee (YIL SC)
Develop, lead and maintain relationships with, both new and existing, strategic partners and donors to ensure the GLF youth program is recognized, amplified and supported by partners.
Ensure the continued growth and membership of the GLF youth network regionally, strengthening relationships with regional partners, members, YIL SC focal points.
Engage in strategic networking and speaking opportunities with other youth organizations and international institutions representing the Youth in Landscapes Initiative and the Global Landscapes Forum.
Collaborate with representatives from CIFOR-ICRAF, Charter Members, YIL SC focal points, and prominent initiatives, such as the UN Decade on Ecosystem Restoration, to ensure the growth and participation of the GLF Youth network at a regional and global level.
Facilitate the development and signing of the new Youth in Landscapes Initiative – CIFOR/GLF Memorandum of Understanding (MoU)
Eligibility
Undergraduate degree with at least 3 years of experience (work or volunteer) or advanced degree with at least 2 year of experience, preferably in disciplines that are relevant to one or more of the GLF themes and sustainable development goals;
Ability to produce high quality written content;
Prior experience with youth networks and communities relating to sustainable Landscapes is an advantage;
Experience in planning, implementing and evaluating complex projects;
Prior experience with grant writing or fundraising is an asset;
Prior experience in managing a team and a budget is an asset;
Prior work experience globally or, particularly in the Global South, is an asset;
Fluency in English is essential, other languages (esp. French, Spanish, Portuguese) an advantage.
Personal Attributes and Competencies
Self-motivated, resourceful and energetic;
Able to find creative solutions;
Able to strategize at both macro and micro levels;
A team player with outstanding interpersonal and intercultural communications skills;
Outstanding diplomatic and negotiation skills;
Proven ability to work well under pressure is key.
Application
This is a full-time consultancy position. The period of the consultancy is expected to be June 2022 – May 2023. Work locations: home-based, preferably in CEST time zone.
For more information, visit GLF Youth Coordinator.