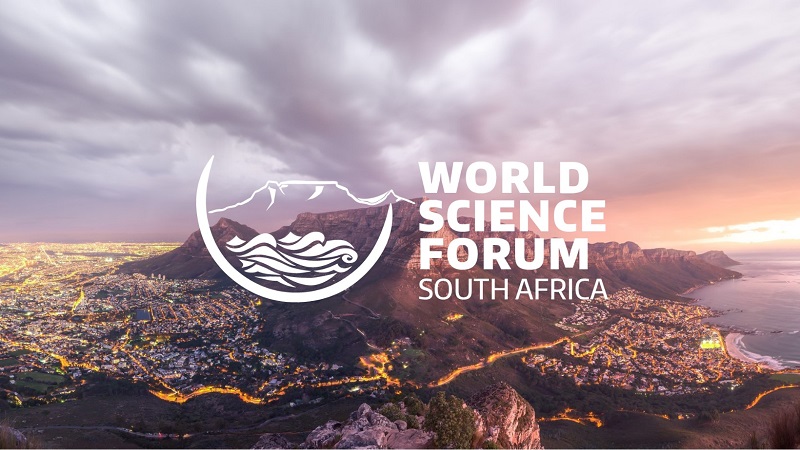 World Science Forum 2022 Media Grants Scheme ($25,000 grant)
Deadline: September 30, 2022
Applications are open for the World Science Forum 2022 Media Grants Scheme. Created by the Department of Science & Technology (DST) of the government of South Africa, the annual Science Forum South Africa (SFSA) meeting is the largest pan-African general science gathering dedicated to scientific research and innovation.
The two-and-a-half-day programme held each December in Pretoria brings more than 3500 participants together for discussion and debate in plenary sessions, panel discussions and interactive talks.
The Media Grants Scheme
One of WSF2022's main objectives is to support the profession of science journalism in these quite difficult economic times. Academic courses on science journalism and mentoring programmes run by media volunteers are becoming increasingly few and far between. Particularly in the 'global south', where issues of great pride and importance to local, national and regional peoples are all too often a 'hard sell' to more international media markets, the WSF2022 theme of "Science for Social Justice" strikes a definite chord.
The Office of the Chief Scientist of Quebec, Prof. Rémi Quirion has come forward to help. Thanks to a grant from the Fonds de Recherche du Québec, the aim is to bring attention to WSF2022 as an unrivalled platform where print and audio-visual journalists, editors, bloggers and social media can rub shoulders with speakers and delegates to discuss and report on the latest scientific, policy and civil society developments.
Cost
A US$25,000 grant is provided exclusively for media flights. DST will cover all accommodation costs.
Eligibility
Any science-interested journalist, irrespective of their gender, age, nationality, place of residence and media (paper, radio, TV, web) are welcome to apply.
Media accreditation will be required, as will proof of recent work and an intention or commission to cover the conference programme.
Candidates will also be asked to provide a few simple lines as to what the conference theme of "science for social justice" might mean to them. As a legacy of WSF2022, it is hoped that social justice might also better inform and become more prevalent in scientific coverage worldwide.
Selection Criteria
The selection of candidates will be global and based on:
The applicant's CV & evidence of recent work;
Motivation statement & interest in the conference programme; &
Impact of the proposed media outlet.
Application
Apply now for the Travel & Accommodation Grant Scheme for Journalists to attend the World Science Forum & Pre-Workshops in Cape Town, South Africa from December 3-11, 2022.
For more information, visit World Science Forum.