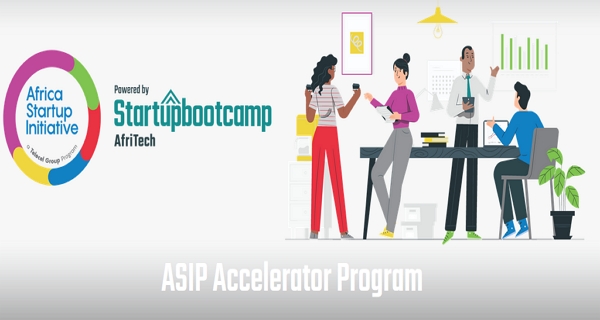 ASIP Accelerator Programme 2022 for African Tech Startups (€15,000 cash prize + €500,000 in credits)
Deadline: November 11, 2022
Are you looking to take your start-up to the next level? Are you ready to build a sustainable, repeatable business model using lean methodology? Are you ready to scale your impact through collaboration with the private and public sectors? Applications are open for the ASIP Accelerator Programme 2022.
They are looking for the next generation of African startups disrupting industry sectors including AgriTech & Supply Chain, IoT & Connectivity, Machine Learning (Data Analytics), Cybersecurity, Clean Tech and RegTech.
Backed by anchor partner Telecel Group, the programme is ideal for tech-oriented startups looking to scale through corporate and public sector partnerships. They scout, skill, and scale early-stage startups through intensive coaching and opportunities for pilots and Proof of Concept projects that subsequently open the doors for longer-term commercial agreements.
Focus Areas
Clean Tech/Energy
Health Wallets & Accessibility
RegTech KYC
AI & Machine Learning
AgriTech Food Supply Chain
IoT & Connectivity
FinTech Cross-Border Payments
Data Analytics
Cybersecurity
Blockchain
Benefits
All 10 startups receive €15,000 in cash together with more than €500,000 in credits and exclusive partner deals from leading technology providers such as AWS, Google, Miro, Hubspot and more.
Eligibility
To be eligible for the programme, your startup
Has to be formally incorporated;
Has at least two people working on the project and devoting at least 50% of their time to the project;
Has customers or clients using the products or services;
Is generating revenues from the products or services.
Application
The application deadline is November 11, 2022. Late applications will not be considered.
For more information, visit ASIP Accelerator Programme.