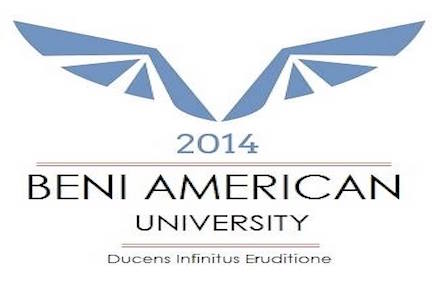 Job Openings-Beni American University in Nigeria
Deadline: June 25, 2015
Beni American University (BAU) is a proposed Nigerian University under construction. It is geared towards being Africa's Global University, providing an international university experience, quality learning and extended student enterprise support.BAU was founded by Opportunity Desk's Young Person of the Month (November 2014)- Gossy Ukanwoke.
As proposed BAU continues to develop its campus and equipping it with world class facilities, therefore, qualified individuals that are willing to join this amazing journey are invited to apply to its current job openings.
The following positions are available
Administration
Academics
Research
Management Services
Health
Media
Marketing
Business Development
Hospitality and more…
How to Apply
Apply online at BAU
Online Application includes: Personal Information,Academic/Professional Information & Intended Job Role.
For more information, visit BAU.