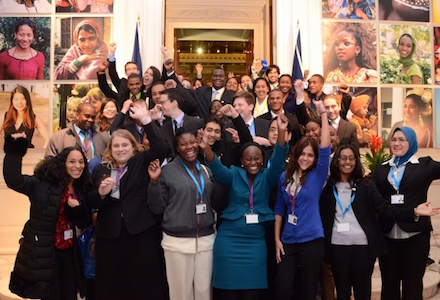 Commonwealth Youth Division hiring Consultants for Youth Development Projects
Deadline: July 15, 2015
The Youth Division is seeking to establish a pool of specialists with expertise in youth development, to play a key role in contributing to delivery of strategic outcomes of the Commonwealth Youth Programme (CYP). The expert pool will be established for a two year period and once included, consultants will be approached to consider specific assignments as required. These short term assignments may be based in any of our 53 member countries.

Consultants will be required to undertake one-time assignments and tasks may include:
Undertaking research and analysis, including that which leads to production of publications
Development of policy papers and policy briefs and the presentation of papers and findings
Provision of technical support both for programme and resource development, to the Youth Division or direct with Commonwealth member governments
Advocacy and promotion for CYP programming
Involvement with conferences, meetings and training organised by the Youth Division or partners
Required Qualifications and Experience
Detailed job specifications will be supplied individually for each specialist role required for the CYP at the time that consultants with relevant expertise are contacted about an available position.  However, the following general requirements are listed as guidance and will be used in the assessment of submissions for inclusion in the pool.
A post-graduate qualification in a relevant discipline, or a bachelor level qualification in a relavant discipline with substantial relevant experience.  Expressions of interest will be considered from applicants with limited or no formal qualifications but substantial and exceptional relevant experience.
Specialisation in youth issues, in either the development or application of policy, research and/or programmes.
A demonstrable track record in involvement with publications or official reports.
Experience in working as a consultant, or in an advisory capacity, with national, regional, or international institutions.  This could include contributing to committees and delivery of presentations.
Competencies
Applicants should be able to demonstrate:
Expert knowledge of youth development and youth issues, including recent developments, as well as networks in the youth sector;
Proven ability to think laterally and apply innovative thought to policy, structural and/or programme issues, and to develop practical recommendations;
Strong analytical skills;
Drafting skills and presentation skills.
How to Apply
Either apply as an individual or apply as an organization.
Interested individuals should apply with their detailed CVs outlining their educational qualifications, professional engagements, and a list of other, relevant work undertaken, e.g.publications.
Interested bodies should submit a prospectus outlining their relevant experience and achievements together with the CVs of experts who would work on assignments (CVs should be as above).
Individual experts, think-tanks, consultancy companies, academic and research institutions are encouraged to apply.
For more information visit The Commonwealth Jobs.