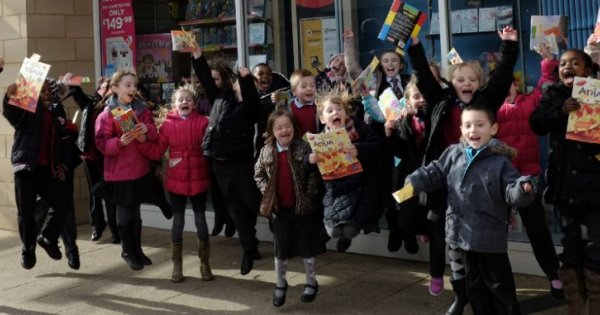 WHSmith Trust Community Grants 2017 is Open!
Deadline: September 30, 2017
Submit your application for the WHSmith Trust Community Grants 2017. The WHSmith Trust is an independent registered charity (registered charity no: 1013782) that aims to support good causes in the local communities where WHSmith operates, and also to promote literacy and a love of reading.
Each year the Trust supports employees by matching their fundraising and volunteering for charities and schools. The Trust also makes donations to hundreds of schools across the UK and funds large scale literacy projects through its long-standing partnership with the National Literacy Trust.
With the introduction of the new WHSmith Community Grants, the WHSmith Trust is now offering grants of up to £500 to voluntary organisations and schools from the proceeds of the compulsory carrier bag levies across the UK. Grants are awarded every six months to charities, schools and community groups of any size, provided they support the community in the UK.
Eligibility
The following community groups may apply for WHSmith Community Grants:
Registered or Exempt Charities;
Voluntary/Community Groups (constituted);
Schools and pre-schools.
Application
You can apply for a community grant by entering your details in the application form. There are two annual application rounds – October 1 to March 31, and April 1 to September 30 – and at the end of each six month period grant applications will be reviewed and grants issued. Grants are made at the discretion of the trustees of the WHSmith Group Charitable Trust and are subject to there being available reserves;

If a grant application is successful, a cheque made payable to the nominated charity or school will be sent to the applicant at their given postal address. Cheques will be dispatched within a month of the end of each application round;

Any funds left unallocated at the end of each six month application round will be donated to UK charities as part of the WHSmith Trust's wider grant making activity.
For more information, visit WHSmith Trust Community Grants.