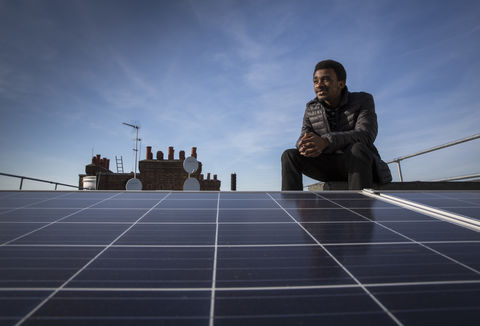 Ashden UK Awards 2018 for Sustainable Energy Leaders (Prize Money of £10,000/award)
Deadline: November 7, 2017
Applications is ongoing for the Ashden UK Awards. The awards are focused on rewarding works aimed to reduce and manage demand for energy. Ashden believes that sustainable energy can have a transformative impact on individual lives and worldwide. As well as being essential to tackling climate change, it also improves health and well-being, increases education opportunities and boosts local economies.
The Ashden Awards were established by Sarah Butler-Sloss in 2001. Sarah is a philanthropist who had been supporting a range of environmental initiatives since the 1990's through the Ashden Trust. Having seen for herself the impact of clean energy technologies on off-grid communities in Africa, and frustrated by the lack of attention being given to their potential to transform lives, she seized the opportunity to make the first Ashden Awards to four African clean energy pioneers at the 2001 Whitley Awards ceremony.
By 2003 the Ashden Awards were established as a stand-alone ceremony and the UK awards had been added. Since then 192 winners from across the world have lifted a coveted Ashden trophy.
Benefits
Prize money of £10,000 per Award
National media exposure
Access to new networks and investors
Tailored support to help you expand your work
Eligibility
Open to pioneering enterprises and programmes that are demonstrating achievement in any of the following areas:
Sustainable Buildings: Applicants will have worked on either new buildings with energy use significantly lower than that legally required, or on reducing energy use in existing buildings. Applications are welcome from architects, building engineers, developers and also businesses supplying products or services to reduce energy use in buildings.
Energy innovation: They would like to receive applications from businesses that have developed innovative technologies, products or services for sustainable energy. These must be on the market, have the potential to scale up and result in significant CO2 savings, for example by reducing energy consumption, increasing renewable energy generation, storing energy or providing smart grid services.
Clean air in towns and cities: They would like to receive applications from UK-based organisations, projects or programmes that have found innovative ways to reduce air pollution in urban areas by making transport more sustainable, while providing social and economic benefits to local residents and businesses.
Facilitating energy market transformation for sustainability: Applicants will be using innovative technology or business models in energy markets (the marketing, sale and/or supply of energy), that will encourage or create the conditions for decarbonisation of the UK energy system. Applicants may operate within or outside the wholesale market and may service either homes or businesses.
Application
For more information, visit Ashden UK Award.