Anika Subah Ahmad from Bangladesh is OD Young Person of the Month – October 2017!
Welcome to October!
Our Young Person of the Month is Anika Subah Ahmad aka Upoma from Bangladesh! Anika Ahmad is a staunch gender equality advocate and the founder of EVOLUTION360, an organization which works for youth and women empowerment. Through her organization and her passion for gender equality, Anika has arranged seminars and conducted workshops in educational institutions all over Bangladesh.
She was selected as the only 2016/2017 Global Champion for Change for Women's Economic Empowerment from Bangladesh by the United Nations' Empower Women. Anika Ahmad is a student at the University of Dhaka, Bangladesh where she majors in English. During her college days, Upoma Ahmad was appointed as the assistant head girl.
She has participated in numerous Model United Nations competitions and won various awards. Upoma is the country representative of a South African based community, Global Institute for Women Empowerment. She is also a Special Emissary of a Nigerian organization "SheLeaps", promoting women rights. Upoma Ahmad works towards implementing gender equality, and she dreams of creating a gender-equal world with active youth participation.
Read her story below and be inspired!
ANIKA SUBAH AHMAD
"Since my childhood, my always parents encouraged me to involve myself in many things. I participated in fields such as singing, dancing, acting, and modeling among many others. Besides engaging myself in these activities, I had to ensure I am excellent in my studies."

"I faced numerous obstacles while growing up. These constraints shaped my ambitions and gave me the enthusiasm to make contributions to the society. My family taught me how to stay happy and believe in myself no matter the situation."

"Some of the bizarre things I faced while growing up include being judged by people because of my gender. For instance, when I performed exemplary, they would say it's because I am overly cheerful which influenced the teacher to award me good grades! Many girls presumed me being pretty was the major factor for my selection as the head girl in my college! It is unfortunate our patriarchal society thinks women are not capable of any intellectual work and should be valued only for their beauty. Most people lack proper knowledge about the concept of gender equality. I felt the urge to change this misconception."

"After being selected as the only Global Champion for Women Economic Empowerment from Bangladesh by the United Nations' Empower Women, I officially began working on women empowerment in my community. To increase the impact, I founded EVOLUTION360 which mainly focuses on youth and women with a vision to ensure active youth participation and gender equality. I also got selected as a Country Representative in Global Institute of Women Empowerment (GIWE) under UN Women. I presently serve as a 'Special Emissary' of a Nigerian Community organization "She Leaps" for promoting women rights. I am also an active participant of the United Kingdom-based 'Girls not Bride' campaign to abolish child marriage from my country."
On awards and honours, she has received!
During the 2017 Women's Day, Anika Ahmad was recognized and awarded as one of the '10 Brave Women of Bangladesh' under the category of Youth Leadership.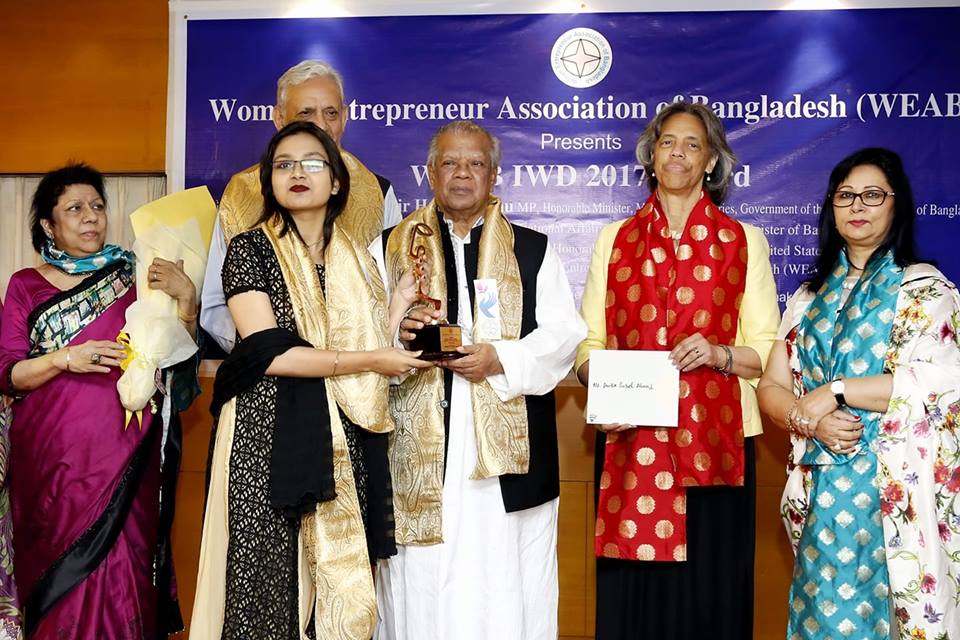 Upoma Ahmad has also participated in ten national and international Model United Nations' conferences where she bagged awards in diverse categories such as the 'Best Delegate', an 'Outstanding Delegate' and 'Delegate of Special Mention' among many others.
In December 2016, Upoma was selected as a Global Champion for Change for Women's Economic Empowerment by the United Nations' Empower Women. She reported success stories of around one thousand women entrepreneurs in Bangladesh to the UN Women.
Upoma Ahmad had the rare privilege of working with the Ministry of Foreign Affairs of Bangladesh as a 'Delegation Liaison Officer". Her task involved making communication with foreign delegates in the Global Forum Migration Development Summit 2016.
Upoma Ahmad makes appearances in radios and television programs every now and then. To her, these appearances play a significant role in boosting her confidence and also inspires her to do more for her community.
Through EVOLUTION360, Upoma has conducted many campaigns including #HeforShe #Be the change, and #Speak for empowerment. Her projects have impacted around two thousand girls and another four thousand young people in her community.
Her Advice to the You(th)
Try to make contributions to the society in whatever way you can in your respective positions. Invest your time and energy in doing productive things for yourselves. This may eventually benefit the nation. If you don't have any support, start by taking the first step! Your enthusiasm and interest for doing good work are enough to create a support system around you.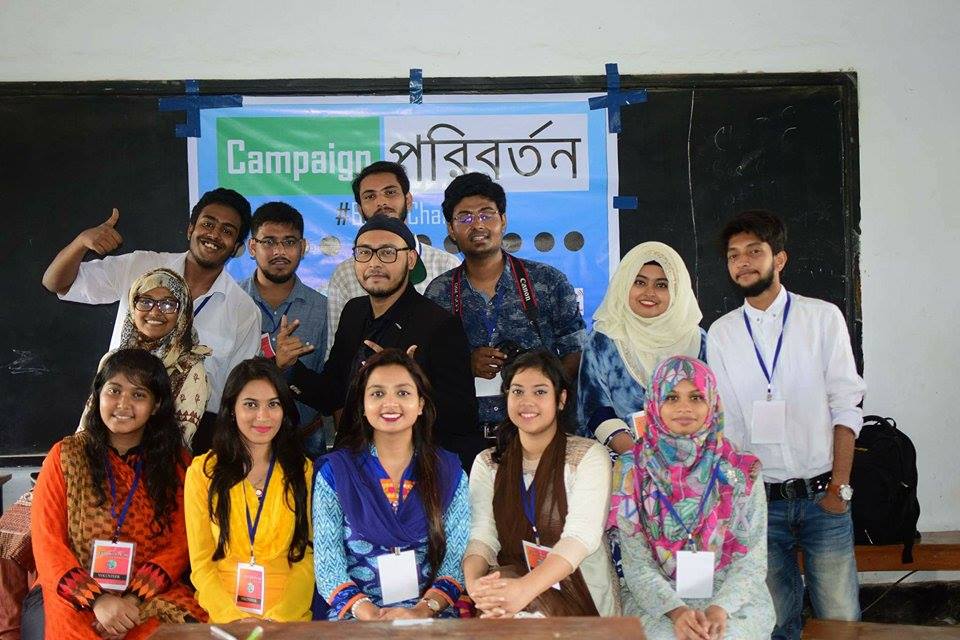 Learn more about EVOLUTIION360! Connect with Upoma Ahmad on LinkedIn! and on Twitter!
———————————————————————————————————————————
Who will be the Next Young Person of the Month?
You can be the next Opportunity Desk Young Person of the Month! All you have to do is get a friend to recommend your work or fill out the nomination form here. We want to use the platform to recognize and celebrate the efforts of amazing young people around the world. O! And you must be an active Opportunity Desk member, either as a fan, reader or subscriber!
Don't miss any updates in the future. Join Opportunity Desk on 126k+Facebook, 15k+Twitter, 61k+Group or join 27k+Subscribers via Email below!