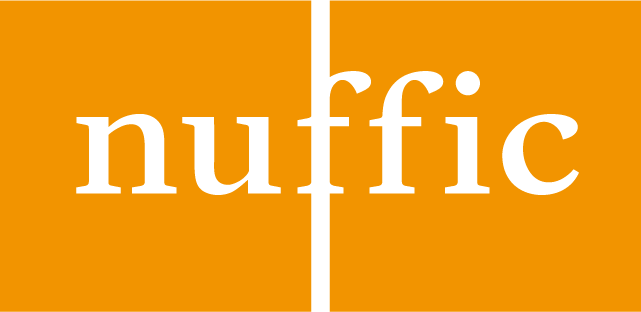 Nuffic Orange Knowledge Programme (OKP) Scholarships 2018 for Short Courses in The Netherlands
Deadline: October 18, 2018
Applications are open for the Nuffic Orange Knowledge Programme (OKP) Scholarships 2018. The Orange Knowledge Programme offers scholarships for participants to undertake short courses in the Netherlands. This programme aims to advance the capacity, knowledge, and quality of both individuals and institutions of higher and vocational education.
The objective of the Orange Knowledge Programme (OKP) is to contribute to a society's sustainable and inclusive development. They aim to do this by strengthening the skills and knowledge of both individuals, groups of individuals and organisations.
Nuffic (The Netherlands Organisation for International Cooperation in Higher Education) offers fellowships for training courses in The Netherlands. These fellowships seek to develop and strengthen the skills, instincts, and abilities of professionals to enable their organisations and communities to succeed in an ever-changing world. 
The Nuffic programme is initiated and (almost) fully funded by the budget for development cooperation at the Dutch Ministry of Foreign Affairs. The Nuffic Fellowships (OKP, MSP, and StuNed) will cover the tuition fee, return flights from an international airport to Amsterdam, insurance, accommodation and a small Daily Subsistence Allowance (DSA).
Themes
The programme offers scholarships, training and institutional partnerships between education institutions in Technical and Vocational Education and Training (TVET) and higher education, in fields related to the priority themes of the Dutch government:
Food and nutrition security
Water, energy and climate
Sexual and reproductive health and rights
Security and the rule of law
Cross-cutting themes relevant to all activities of the programme include Private Sector Development, Climate, and Gender and Inclusive Development (with specific attention to marginalised and discriminated groups).
Eligibility
In order to qualify for a Nuffic Fellowship, you must first obtain academic admission at The Hague Academy. Once your application has been assessed and admitted, you will receive further instructions to complete fellowship application.
A wide range of governmental, private and local NGO's are eligible.
Countries
Below is an overview of the countries participating in the Orange Knowledge Programme*
Afghanistan • Albania • Armenia • Bangladesh • Benin • Bhutan • Bolivia • Burkina Faso • Burundi • Cambodia • Colombia • Congo (DRC) • Cuba • Egypt • Ethiopia • Georgia • Ghana • Guatemala • Guinea • India • Indonesia • Jordan • Kenya • Lebanon • Liberia • Macedonia • Mali • Mozambique • Myanmar • Nepal • Nicaragua • Nigeria • Pakistan • Palestinian Territories • Peru • Philippines • Rwanda • Senegal • Sierra Leone • Somalia • South Africa • South Sudan • Sri Lanka • Sudan • Surinam • Tanzania • Thailand • Uganda • Vietnam • Yemen • Zambia • Zimbabwe.
*subject to change
Eligible courses
The following training courses will be eligible:
Inclusive Service Delivery & the SDGs (18 – 29 March 2019)
Citizen Participation and Inclusive Governance (8 – 19 April 2019)
Integrity and Anti-Corruption (17 – 28 June 2019)
Application
The Hague Academy uses a two-step application procedure:
Applicants must obtain an academic admission from THA via the step-by-step procedure explained on this page. The application will be assessed for eligibility and relevance.
If you meet all the academic and eligibility criteria you will receive an invitation to proceed with the second step in the scholarship application procedure, registering for the scholarship in ATLAS (the Nuffic online application system)
Important information before starting your application:
The deadline for applications is the 18th October 2018 at 24h00. The application form will no longer be available after this deadline.
Please read the Nuffic Obligations for OKP Fellowship Holders before starting your application.
Follow the step-by-step instructions, and pay careful attention to the Quality Guidelines provided.
Prepare all your documents in advance. (You cannot complete your application without all necessary documents)
Supporting documents must be uploaded in PDF format and must not exceed 2 MB. The following instructions can assist you: Converting documents to PDF
Carefully check your application before you submit it. Once your application has been submitted, there will be no further opportunity to replace or revise the documents.
Only applications with all the required documents in the correct formats will be considered.
ONLY applicants who have been admitted to proceed into the next round will be notified. This decision is final and not subject to discussion and/or correspondence.
For more information, visit Orange Knowledge Programme.