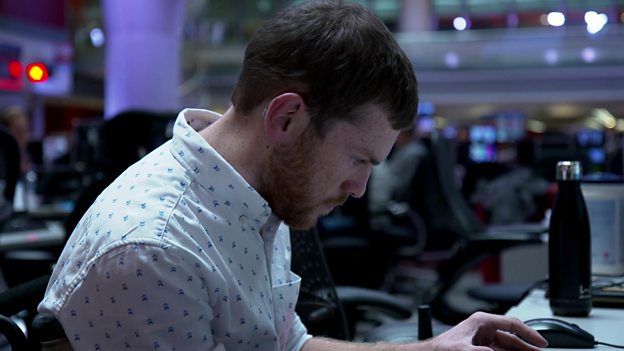 Extend in News – A BBC News Disability Development Programme for Journalists with Disabilities
Deadline: October 11, 2018
Applications are open for Extend in News – A BBC News Development Initiative for Journalists with Disabilities. They are offering 6 positions on a year-long programme for people with a disability. Across the 12 months you will receive bespoke training and support from BBC managers and you will also be mentored by someone from within BBC News.
If you're creative, passionate about storytelling and want to either work behind the scenes or delivering innovative content for a wide range of audiences across our  digital and other platforms then they want to hear from you.
About
In BBC News, they aim to deliver the best and most innovative content. They want to challenge and speak to their audiences in new and engaging ways and most importantly, they want to be in touch with what's on people's minds. Their aim is to create more opportunities for journalists with disabilities in BBC News due to an under-representation across the BBC as a whole. This year they are also open to applications for production management assistant roles. They want anyone with a disability, be that hidden or visible, to consider applying to be part of this exciting opportunity.
Under the year-long programme they are offering six positions for placements in teams across BBC News. The roles available are at various levels of experience, from junior levels to more experienced senior editorial levels. They will match the right candidate to the right opportunity.
Roles
People applying for the 12 month programme will be selected for one of the following roles and will be matched to the most suitable team:
Journalist
Video Journalist
Senior Journalist
Production Management Assistant
Please see the relevant job descriptions for further information.
Current BBC staff can also apply for a bespoke three month development attachment in a BBC News team (any UK location), working with experienced editors and staff to support and develop your skills. They will work with you to identify your development goals and arrange the best possible placement.
Benefits
A 12 month continuing contract* with a UK based BBC News team, starting 8th April 2019 (* subject to successfully completing a probationary period)
Bespoke training  and learning tailored to your position
Any reasonable adjustments required to create the best possible working environment for you
You will work with experienced BBC editors and staff as well as being mentored by someone within BBC News
You will be part of a network of people who have joined the BBC on this programme
For internal BBC staff the opportunity to also be considered for a three month development attachment in a BBC News team
Eligibility
You have a real enthusiasm for News and Current Affairs
You are creative, full of journalistic ideas, determined and resilient
You have a disability  (hidden or visible)
Various levels of experience are welcome!
Disabilities are recognised by the Equality Act 2010: "A person has a disability if they have a physical or mental impairment, and the impairment has a substantial and long-term adverse effect on their ability to carry out normal day-to-day activities. This definition includes impairments or medical conditions such as Cancer, HIV or MS."
People who were recruited on the 2017 Extend in News programme are ineligible to apply.
Application
If you are applying to a Journalism Placement you will need to be prepared for the following question on the application form and there will be a space to add the link.
Make a video or a piece of audio to tell them why you want a place on this programme.
For more information, visit BBC Extend in News.