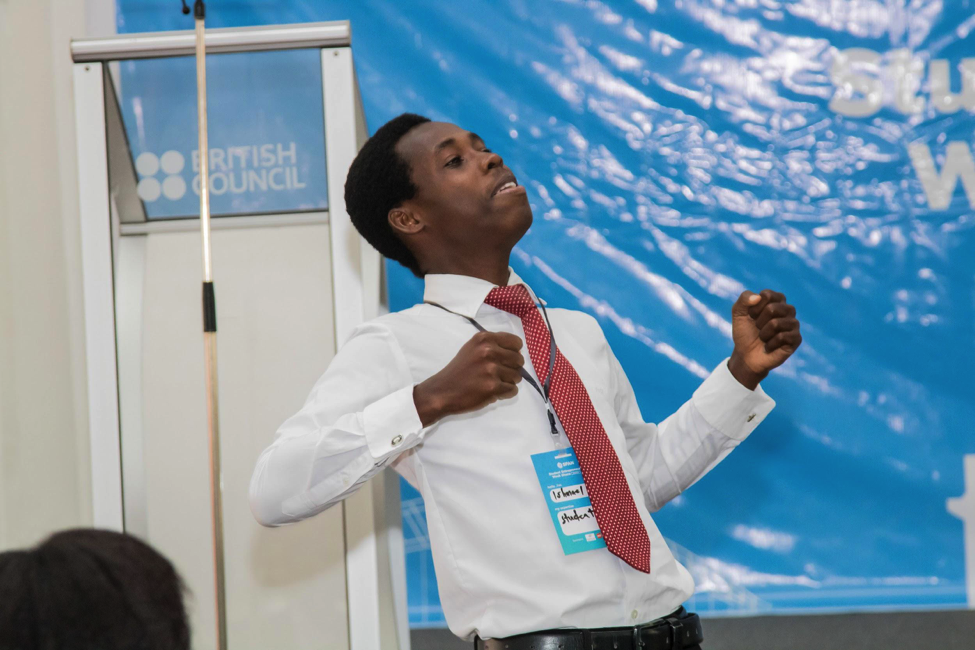 Apply for the SFAN Student Entrepreneurship Week Pan-Africa 2019 ($10k Investment up for Grabs)
Deadline: June 30, 2019
SFAN (Stars From All Nations) is delighted to announce the launch of the inaugural Student Entrepreneurship Week for budding entrepreneurs on the continent. Student Entrepreneurship Week Pan-Africa is an initiative of SFAN (Stars From All Nations) established to help budding entrepreneurs access actionable, experiential knowledge and tools for building sustainable businesses. The event also creates platforms for: Showcasing undiscovered talents, quality networking, and startup funding.
About SFAN
SFAN is an education company that unlocks the potentials of young people through EPIC events and a 6-weeks talent accelerator program called Readyforwork. With these tools, young people receive personalized, actionable and coach support to launch their businesses or careers. SFAN events have hosted high profile executives from major multi-nationals, diplomats, startup entrepreneurs, investors, and the media. Their impact has reached over 20M people in more than 20 countries.
Benefits
As you learn how to create a real company and build a career, you will meet the very best mentors, investors, startup entrepreneurs, corporate professionals, diplomats, and community leaders who are ready to help you get started. This is where you belong, start your application now!

Startups have both the opportunity to exhibit their solutions, win cool prizes and pitch their projects to their internationally renowned actors in the African tech community, including high-level investors and diplomats.
Eligibility
SEWAfrica is for innovators who want to build global brands.
Applicants for Student Entrepreneurship Week Africa:
Should lead, co-lead, have founded, co-founded or intends to found/lead their own venture/initiative and address one of the Sustainable Development Goals (SDGs).
Must have a good level of English that enables them to understand, present, and collaborate throughout the program – including the one-on-one investor pitch session.
Should have the skills and know-how to be part of a special community of collaborative young innovators and be willing to play an active role within this community.
Should be able to take care of their transportation and other logistics like accommodation and in-country transportation. They are unable to accept candidates that cannot finance their travel and accommodation logistics.
Should be able to pay a subsidized participation fee of $30.
Ingressive Capital, an Africa-focused venture capital fund has joined Student Entrepreneurship Week Pan-Africa and they're looking to invest in African startups that meet the following criteria:
They have launched their startup, have initial traction (i.e. money, users, etc.) and customer validation
They have a clear business model
They are a high growth technology business targeting a billion dollar market
They have a team that is bright, hungry, and know their market better than anyone else
They have a competitive advantage over currently available solutions
Note: They have a number of reputable investors looking to invest up to $10,000 in early-stage, student-led startups. If you are looking to raise funding, kindly have your pitch deck ready before your application. For a guide on how to prepare a pitch and a pitch deck, click here.
Application
For more information, visit Student Entrepreneurship Week.