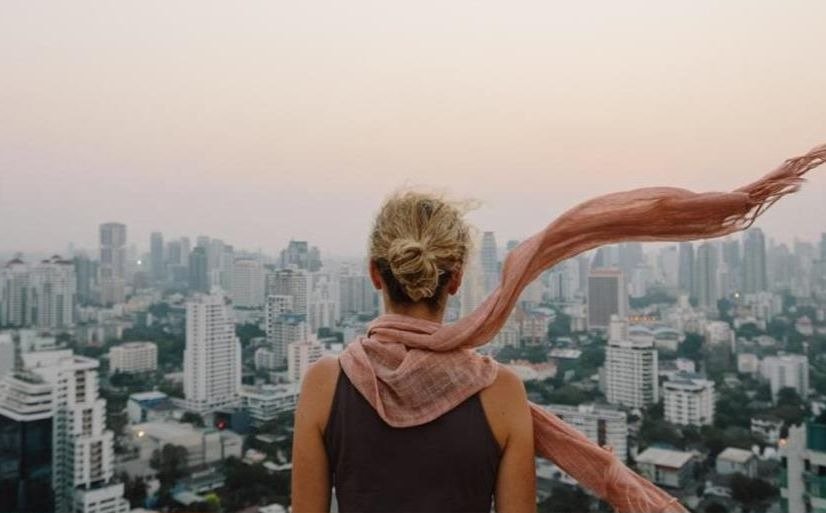 Churchill Fellowships 2020 for UK Citizens (travel grants to research anywhere in the world)
Deadline: September 17, 2019
Applications are now open for applications for Churchill Fellowships, a unique opportunity open to all UK adult citizens. Churchill Fellowships are a unique opportunity for anyone to research new ideas overseas and make change happen in their profession or community when they return. They investigate inspiring practice in other countries, in order to identify new and better ways of tackling a wide range of current challenges facing the UK.
Churchill Fellows are funded to travel anywhere in the world for 4-8 weeks, pursuing a practical topic of their own choice. Every UK adult citizen can apply, regardless of age, background or qualifications.
The Winston Churchill Memorial Trust funds UK citizens from all parts of society to research a practical topic overseas that can make a real difference to their community or profession when they come home. They award 150 of these Fellowships each year and selection is made on the potential of the applicant and the strength of their idea.
Award Categories
Arts for the built environment
Education
Emergency response
Enterprise: supporting social impact
Environment, conservation and sustainable living
Healthcare: innovations for the twenty-first century
Palliative and end of life care
Physical activity: making moves for healthy lives
Rural living: strengthening countryside communities
Science, technology and engineering
Suicide: prevention, intervention and postvention
Open category
For artists and makers
For young people
Every year they offer Fellowships in a series of 'award categories' that reflect key contemporary issues. You can read about these using the menu on the left. In addition, there is always an Open category for any topics beyond this range.
Applicants are encouraged to apply in a category relevant to their proposal, or else in the Open category.
Eligibility
Every UK citizen can apply for a Churchill Fellowship. They are looking for people from all parts of society and all age groups, who are keen to make a contribution to their community or profession. They are interested in talent and commitment, which can come from anywhere.
Fellows come from all over the UK and from many different backgrounds. They do not require qualifications, but you should be passionate about what you do and keen to share your passion to inspire others.
To apply, you must satisfy all of these criteria:
A UK Citizen and have a UK passport at the time when you apply
Resident in the UK.
Aged 18 or over when you submit your application form (or turn 18 by the end of that year).
To become a Fellow you do not need particular qualifications or experience. You do not need to be a leader in your organisation or your field. But you must have a passion for your project topic, for learning how to improve it and for making change happen.
Anyone aged 18 and above can apply, and they receive applications from across the age spectrum, from school-leavers to retirees. All are assessed equally, regardless of seniority.
Applications for the next round of Churchill Fellowships are open from 16 May to 5pm on 17 September 2019. These are for research trips in 2020 and beyond.
You can apply:
If you are a previously unsuccessful applicant.
If you were born in Northern Ireland, hold an Eire passport and are resident in the UK.
If you are resident in the Channel Islands or the Isle of Man.
If you reside in British Overseas Territories, or serve abroad in the Armed Forces or as a diplomat.
You cannot apply:
If you are already a Fellow.
If you do not meet the criteria above.
If your project falls outside of our funding criteria.
Citizenship:
As stated above, at the time of your application, you must be a UK citizen who is resident in the UK and holds a UK passport.
If this is not the case in any way, at the time you apply, you are unfortunately not eligible.
For example, you would not be eligible if you had applied for a passport (or citizenship) but had not received it yet and therefore did not hold a UK passport.
Similarly, you would not be eligible if you have a right to UK citizenship but have not yet applied for it.
If you are an Australian or New Zealander, you might be able to apply to the Australian Trust or the New Zealand Trust.
Requirements
A successful application must show us:
An idea that can make a practical and worthwhile contribution to UK society, in any field whatsoever.
A reason why the idea should be researched overseas, anywhere in the world.
An applicant with the potential to make change happen, whoever they are and whatever their background.
They are keen to see ideas that fall within their current award categories, which evolve each year to reflect contemporary issues. Any other ideas can be submitted within our Open category.
They need to see all of these:
An idea that aims to solve a clearly stated need or issue in UK society, whether professionally, locally or nationally.
An idea for which there are new approaches and solutions in projects you can visit overseas.
An idea that is not already being implemented in the UK.
A clear sense of where and why the idea could be researched abroad (as opposed to in the UK or from your desk).
A clear sense of how the idea could be translated into practical action on the applicant's return from abroad.
Application
Application: the first stage is to complete our simple Application Form online. The form asks about your proposed topic and travels, and some standard personal details. It also asks which award category your project relates to. You should use this form to demonstrate that your project is feasible and meets our funding criteria. If your project concerns children or adults at risk, they would expect you to have relevant experience and be able to assess the risks in order to safely carry out your project. The deadline for us to receive the form is 5pm on 17 September 2019. Late forms will  not be considered.
Shortlisting: if you are shortlisted, they will contact you in November and ask you to complete our in-depth Shortlist Form online. You will have around three weeks to complete and submit this form. It requests more detail about your project, an outline budget and two references. It will form the basis for a short interview in January.
Interviews: all shortlistees are invited for a 20-minute interview by a panel of people from their field, in January.
Results: successful candidates will be informed in February. You will then be invited to attend one of our New Fellows' Seminars in London, where you can meet our team and learn how to plan your project and set up your trip. You can travel from April onwards.
For more information, visit Churchill Fellowships.