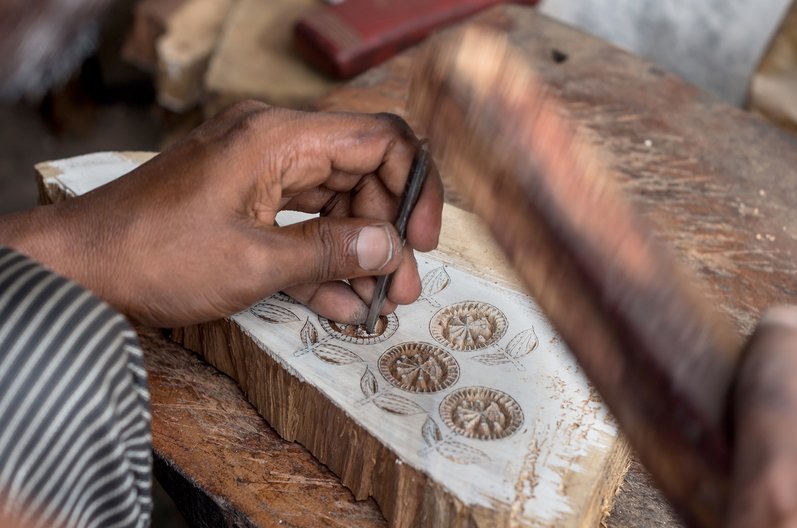 British Council Crafting Futures India-UK Collaboration Scheme 2020 (up to £20,000)
Deadline: November 11, 2019
Are you an organisation interested in the future of craft in India? Would you like to contribute to the development and innovation of one of the world's largest craft sectors? Apply for the India-UK Collaboration Scheme and receive financial support to collaborate with craft communities in India, co-develop and co-deliver projects that support the craft sector and create long term partnerships with organisations that support the same vision.
The grants are designed to provide Indian and UK organisations the opportunity to collaborate to design and deliver a 12-14-month ambitious, creative project which develops and strengthens crafts sector in India and provides models of practice and collaboration which could strengthen the craft sector globally. Applications should focus on long term or scaleable projects that have the potential to run for 2 to 3 years. Successful proposals will be given the opportunity to reapply for further funding over the next 3 years.
Thematic Areas
The Grant supports projects that fall under one or more of these themes:
What are new ecosystems for craft? How can traditional skills, contemporary design and enterprise come together to create new systems?
How can craft be a route to women's empowerment and leadership?
How can craft address global environmental challenges?
How can craft tourism ensure craft is widely appreciated?
What possibilities does digital technology bring to craft?
Grant
The British Council will award grants of £10,000 or £20,000, depending on the application and project proposal.
Eligibility
Each proposal must have one Primary Applicant from India and one Secondary Applicant from the UK. Only joint applications will be considered;
Applications must come from organisations and not individuals;
Projects must take place in India.
Application
For more information, visit British Council.