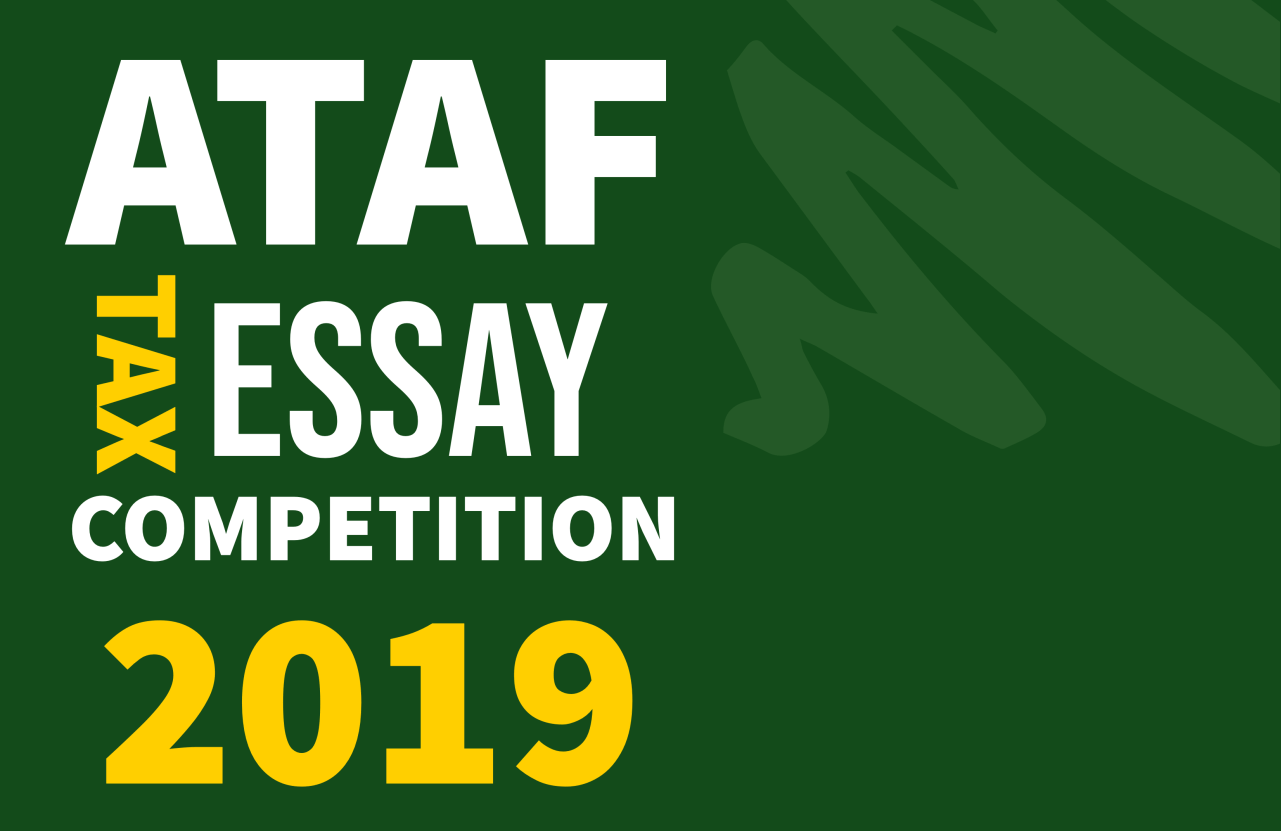 African Tax Administration Forum's (ATAF) 2nd Africa-wide Tax Essay Competition 2019 (Win $1,500 USD plus funded trip to Uganda)
Deadline: November 3, 2019
The African Tax Administration Forum (ATAF) is pleased to announce the 2nd Africa wide Tax Essay Competition (ATEC) 2019. The essay competition is designed to encourage young African researchers, academics and tax officials to identify problems or challenges faced by African tax administrations and propose innovative solutions.
The ATAF 2nd Africa-wide Tax Essay Competition (ATEC) gives you the opportunity to bring forward your feasible and readily implementable solutions on how African tax administrations can innovatively tax the digitalised economy. Essays should address issues regarding creative ideas that can lead to ground-breaking solutions to the tax challenges posed by digitalisation. For this year's competition, participants are required to write on the following topic: African perspectives on the tax challenges from the digitalisation of the economy.
Prizes
The prizes of the ATAF 2nd Africa-wide Tax Essay Competition 2019 will be as follows:
First Prize: $1,500 USD, a Trophy and an award certificate. The winner will be invited to ATAF's 10 years Anniversary to be held in Kampala, Uganda from November 18-22, 2019 for a special award ceremony with flight and accommodation expenses covered. At the commemoration, the winner will be required to make a presentation of the essay at the presence of all heads of tax administrations in Africa.
Second Prize: USD $1,000, a Trophy and an award certificate.
Third Prize: USD $750, a Trophy and an award certificate.
The best 10 essays (including the three winners) will be published in the book of ATAF's Compilations of Abstracts on Tax Systems in Africa.
All other participants will receive an ATEC 2019 participation certificate.
Eligibility
Open to all African researchers, tax officials, academics and tax practitioners;
Aged 40 or less;
Women are strongly encouraged to participate.
Essay Format Requirements
The essay must conform to the following standard structure or outline: Introduction, Problem Statement, Methodology, Key findings, Implications of findings, Key implementable recommendations
The following specifications must be followed:
The length of the essay should NOT exceed 1000 words (two pages).
The standard format of the essay should be Arial, Font 12, a 1-inch margin on all sides and 1.0 line spacing.
Any uniform mode of citation can be followed for footnotes with Arial, Font 10 and 1 line spacing.
Must be submitted as a Microsoft Word file ONLY.
A passport-sized photo of utmost 5 MB must be submitted alongside the essay
The Essay must be written in English
Please NOTE that submissions must include two (02) documents:

The title page should include article's title, full name, institution, type of institution, job position, mobile number, alternative phone number, country of residence, nationality, country of origin, primary language, secondary language, postal address and email address.
Anonymised main essay indicating figures, tables (if any) with numbering, title, source and references
Evaluation Criteria
The ATEC 2019 essays will be evaluated based on the following criteria:
Depth of research
Originality and creativity of thought
Quality, clarity, and efficiency of presentation
Relevance to African tax administrations
Practicality of the recommendations
The ATAF reserves the right to award fewer or lesser prizes (or no prizes at all) if the judges determine that all submissions (or insufficient submissions) do not merit selection.
Application
For more information, visit ATAF Competition.