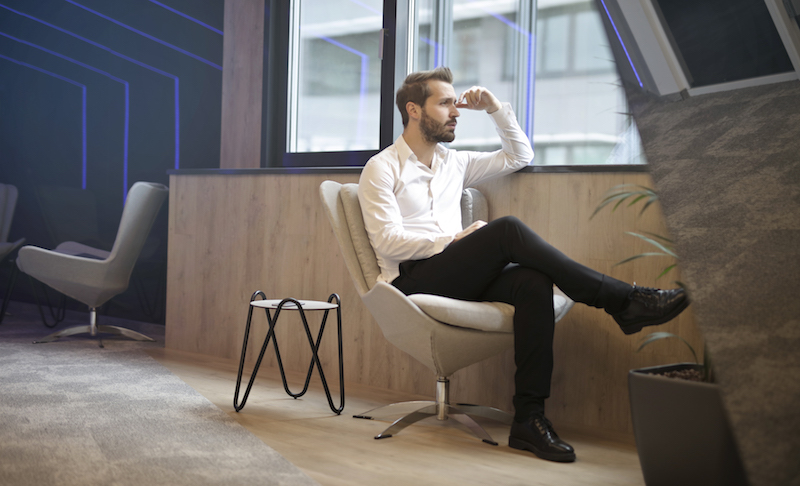 14 Tips to Get a New Job at any Career Level
The process of finding a job is usually frustrating and challenging for many people, except if you are one of the lucky few working in a high-demand career. There are some proactive strategies you can use when searching for a job and they will make the process a little easier. These tips will go a long way in helping jobseekers, whether they are getting started in their career or experienced jobseekers.
Below are tips that will help find a new job at any career level
Getting clear on what you want
Before you start searching for a job you should consider taking some time to reflect on both your strengths and weaknesses and the type of work you will enjoy. Assess which activities do you like and dislike. Do you love talking with countless individuals every single day? Or do you perform better when your daily routine includes working in solemnity? Do you know how to work with different individuals or groups? These are just some of the questions you should ask yourself for you to know what you truly want in your career.
This is an important step, especially if you plan on switching to another career. If you have been working in the marketing industry and would now want to make a career in the healthcare sector, it's best if you learn more about your new career path. The more information you have, the easier it'll be for you to prepare and adapt to your new career.
When you know yourself, you will have a higher chance of getting a job that will leave you satisfied with it. What is it you consider very important when it comes to a job? Is it the money, title, the work itself, promotion, company culture, or location?
Researching the target companies
Once you know what it is you are looking for in a job, you need to start finding what companies are looking for. One good way to find a job is through investigating the Glassdoor page of a company. This will allow you to learn more about the culture of a given company, the questions they tend to ask during interviews, and even the salary you are likely to get.
According to Sydney-based Exceptional Resume Writers if you want to increase your chances of finding a job, then you should have an achievement-oriented resume that has quantifiable results relevant to the job you are interested in.
Tailoring your resume for the specific job
A resume is a critical tool that is going to have the biggest impact when searching for a job. One mistake people tend to make when it comes to resumes is filling it with responsibilities (instead of tangible results and achievements). Another mistake job seekers make is sending out the same resume to many openings. When looking for a job, you should try having an achievement-oriented resume that has quantifiable achievements that will be relevant to the job you are interested in.
You should try your best to make yourself the obvious fit. Go through the job description then study the words and phrases that are being used. Include the words and phrases in your resume (provided you have the experience). It is a good idea to tailor your resume to a specific job because the recruiters will be able to know in a matter of seconds whether the resume they are looking at has the skills they are interested in.
Creating your online career brand
Building a brand means showcasing your passion and expertise online where prospective employers can find it when they search the Web. LinkedIn is usually used as the primary search tool by many recruiters, and this means you need to be taking full advantage of LinkedIn. It is great when it comes to finding more about a given company and the people working there. You will also be positioning yourself somewhere you can be found easily by hiring managers and recruiters.
You should also pay attention to the content you share on your social media profiles. Refrain from posting about controversial topics and your complaints about the daily commute. These will surely leave a negative impression about your character and can become the reason why a recruiter will not accept your job application.
If you want to get a new job, strive to create a positive online brand that truly represents your professionalism and positive values.
Getting Organized
Before you can apply for jobs or go for interviews, you need to come up with a system that works for you in terms of organizing your job search. One simple option is a spreadsheet because it will give you the option of tracking many jobs you have applied for, the dates and places you have been invited for interviews.
Always have a copy of the file on your laptop or smartphone so you can easily monitor the name of organizations that haven't contacted you. Getting organized is also an important hack to ensure that you won't end up applying for the same job in the same organization repeatedly.
Building, cultivating and utilizing your network contacts
In many of the job seekers, a large and strong network of contacts – the people who know and ready to help in uncovering job leads – increases the number of opportunities. Networking both online and in-person will be very important when you are searching for a job.
You need to have a rough idea of what is available out there so you can be strategic with your job search. You should not be afraid to reach out to people on platforms such as LinkedIn, and if there is someone working at a company you are interested in, consider asking them for a referral. Hiring managers tend to favor those who have been recommended over the ones coming through a career website.
Do not limit yourself to only online applications
If your only way of sending out job applications is online, then you might be looking for a job for a while. By the time you send out your application, the company might be finishing up the interview stage, or they might have even found the right candidate. You should try to contact companies directly because you can get in contact when the internal recruiter or even get an interview in the process. Getting known by people with influence should be your goal because it increases your chances.
Aiming to do job-related goals every day
Finding a new job will involve a lot of effort and time. You can easily get discouraged and distracted when the job search is long, but you can motivate yourself by focusing on achieving daily goals.
Being kind to yourself
You will deal with a lot of stress during a job search. You need to take some time to exercise, meditate, listen to music, watch a movie, or anything that can help you unwind. If you want to make the process less painful, consider creating a good support network of people you can vent your frustration to or brainstorm with.
If the first organization you applied for turned down your application or did not respond for weeks, do not be too hard on yourself. As mentioned, getting a new job requires a lot of patience, so make sure to be kind to yourself throughout the entire process. This will give you the motivation to continue with your efforts and do better in your job searches moving forward.
Developing examples and stories that help in showcasing your skills
This is one of the most important tips when searching for a job. People tend to remember stories, which makes it a good idea to have interview stories that can help in job interviews or networking meetings to demonstrate your achievements, skills, and the passion you have for your work. Try your best to be memorable. The STAR format is a great tool to use. Stories can be also great because it allows you to be more comfortable talking about yourself.
Preparing for all job interviews
Before you can get the first interview, make sure you have some responses ready for the common interview questions, then practice them. You can practice by using the mock-interviewing method with an interview coach, network contact, or friend. You will feel more comfortable when you prepare for the interview, which increases your chances of success.
Writing thank-you to interviewers after the interview
Sending the interviewer a thank you note (email is fine) will emphasize your interest and fit with that job and it might not get you an offer, but it gives you the chance of standing out from the rest who did not do this.
Following up with hiring managers
The job is not done after the interview. Following up is a good idea when searching for a job, when you do this, it shows that you are enthusiastic and interested in the job. You should make sure you do it in such a way that it sounds professional and not needy or pesky.
You should expect it to take longer than you think
Many job seekers hope to get a job in a short time, but the reality is this process can take months before you are offered a position. This is why you should be preparing yourself to go through the process over and over again for months – and if you find a job in a short time, you will be surprised to be one of the few who get it that fast.
For more articles, visit OD Blog.