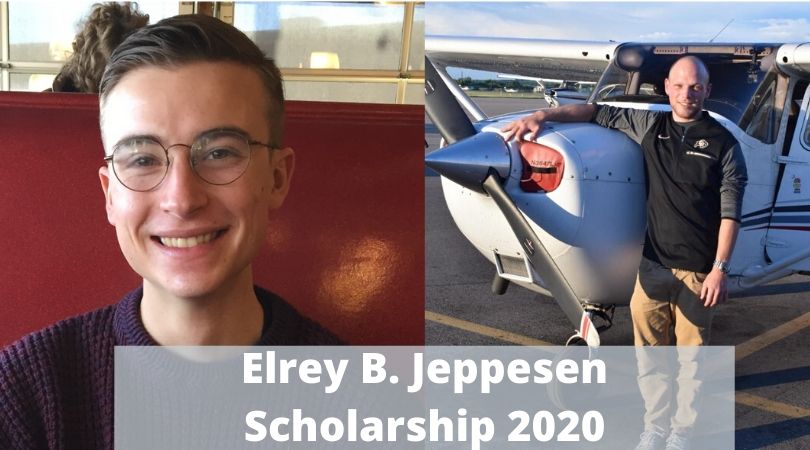 Elrey B. Jeppesen Scholarship 2020 for CU Boulder Graduate Students to Study in Germany
Deadline: February 28, 2020
Applications are now being accepted for the next cycle of the Elrey B. Jeppesen Scholarship 2020. For nearly a decade, this unique exchange program has offered CU Boulder graduate engineering students a glimpse at university life in Germany and a lucrative paid internship with Jeppesen – and allowed a German student the chance to study and work in Colorado.
One student from the University of Colorado Boulder will be selected for the yearlong exchange, which includes room and board and a full semester of tuition at Technical University of Darmstadt, one of Germany's premier engineering universities.
After a semester of graduate studies at TU-Darmstadt, students transition into a semester-long internship in Frankfurt with the Boeing subsidiary company's German operations. For some participants, the program has even led to full-time positions with Jeppesen, which specializes in software development, data analytics and research for the aviation sector.
Eligibility
Applicants must:
Be U.S. citizens or permanent residents
Be full-time, master's students in the College of Engineering & Applied Science with a stated interest in aircraft systems design
Have completed four semesters (or equivalent) of German language courses. (Courses and internship will be conducted in English, but German skills are required for cultural integration)
Commit to serving as an ambassador of CU Boulder and the United States
Commit to preparing a professional presentation of the experience for Jeppesen stakeholders
Application
To apply, contact [email protected] by February 28, 2020
For more information, visit Elrey B. Jeppesen Scholarship.