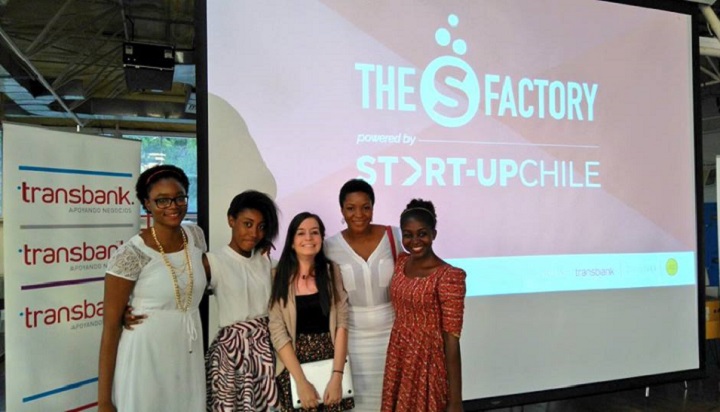 Start-Up Chile S Factory Pre-acceleration Program 2020 for Startups led by Female Founders (Fully-funded)
Deadline: June 2, 2020
Start-Up Chile is now accepting applications for the S Factory Pre-acceleration Program for startups led by female founders. They are looking for early stage projects that are technology related with global impact.
Are you a startup female founder? Apply to join this for a 4 months experience to learn vital skills for a strong start in the world of entrepreneurship.
They are looking for globally-minded female enthusiasts that want to begin their entrepreneurial journey. Your startup should be globally oriented and scalable! They are looking for dedicated individuals who will live and work in Chile for the 4-month duration.
Benefits
As an S Factory participant you will be a part of a groundbreaking entrepreneurial experience. You will have the chance to broaden your thinking and approach opportunities and business in a new way. You will meet other like-minded vibrant entrepreneurs from all over the world and will be able to collaborate with them throughout the program.
Opportunity to relocate to Santiago, Chile for the entire 12 weeks program.
S Factory participants will receive:
a grant of $10,000,000 CLP
a 1-year Resident Visa for the Founder and Team Members specified in the application
access to their Santiago co-working space.
Given the collaborative workspace and regular activities held by the program, you will have many opportunities to socialise with your peers and grow your industry network.
Eligibility
At least one of the founders has to identify with female gender.
All participants must be over 18 years of age.
Founders with just an idea and the right team to execute it are suitable to apply, as well as teams that have already built a basic version of a prototype. They are seeking early-stage  projects to support which are still in their first 12 months.
The female founder must be a 100% dedicated to the project.

This means that she cannot be employed in any other company or studying while participating in the program.
She also must be willing to relocate to Santiago, Chile for the entire 12 weeks program. Take in consideration an additional month to take care about the legal processes involved.
Selection Criteria
Product or Service 25%
Market and Competitive Advantage 25%
Founder 35% and Team 15%
Application
To apply you will need to submit an application using our online platform within this timeframe. The application includes questions about leadership, the team, and your motivations. In addition, you will need to submit a 90-second video and have a referee outline why you and your team are best suited to tackle your problem.
Recommendation Letter: They want to hear from someone that believes in your project and is confident in your team. Upload their recommendation letter on your application form and provide their contact information.
Video Pitch: Provide a 90-second video of yourself explaining: What is the product, its attributes, and why the project is a breakthrough innovation? The startup solves a local or global problem, of a certain country and why?
For more information, visit Start-Up Chile.