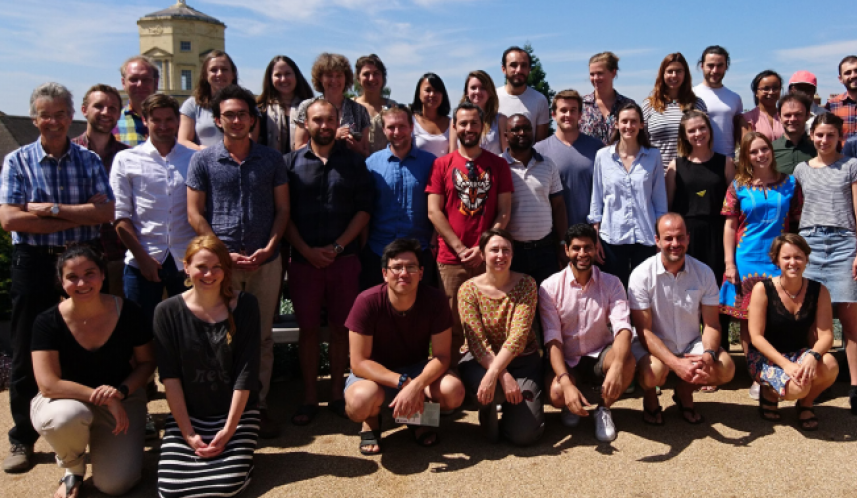 Interdisciplinary Conservation Network (ICN) 2020/2021 for Early-career Researchers
Deadline: August 12, 2020
Applications are invited for the Interdisciplinary Conservation Network (ICN) 2020/2021. The Interdisciplinary Conservation Network (ICN) is a bi-annual workshop that provides a select group of early-career researchers with a unique opportunity to produce a collaborative piece of research, take part in skill-building sessions, and develop global networks with fellow early-career researchers.
ICN 2020-21 is organised by the University of Oxford's Interdisciplinary Centre for Conservation Science (ICCS) and Wildlife Conservation Research Unit (WildCRU), and the Oxford Brookes University Wildlife Trade Research Group.
Program Details
The new ICN 2020-21 workshop structure includes a series of virtual collaborative meetings from September 2020 till April 2021, followed by a 3-day in-person event (April 7-9, 2021) in Oxford, United Kingdom.
The workshop's primary goal is to support attendees in carrying out their own collaborative pieces of research. These research projects relate to the following themes:
Theme 1: A reflexive turn in conservation?
Theme 2: A framework for studying online wildlife trade: challenges and opportunities.
Theme 3: Illegal wildlife trade and human-felid conflict: a framework for evaluating linkages in the big-cat trade.
Each theme's team of collaborators will consist of eight early career researchers (at the level of PhD, early post-doc, or equivalent working experience), and one or two senior mentors.
The virtual meetings may take the format of three or four half-day conference calls. The in-person event will be an active three days inclusive of research-skills and career-building sessions and keynote speakers. Attendees are expected to actively participate in both the virtual meetings and the in-person event.
Cost
During the in-person event, they will provide accommodation and breakfast for non-Oxford based attendees, as well as lunches and dinners for all attendees.
Attendees who have scholarships or other funding will be asked to contribute £70 to support the event. Those that do not have funding can request a fee waiver.
Additionally, up to six total bursaries will be available to support travel expenses for international attendees.
Eligibility
Open to early-career researchers (PhD student, early postdoc, or equivalent working experience);
Applicants should show interest in collaborating and networking with others in conservation science.
Application
Are you an early career researcher (PhD student, early postdoc, or equivalent working experience) wanting to collaborate and network with others in conservation science?
For more information, visit Interdisciplinary Conservation Network.