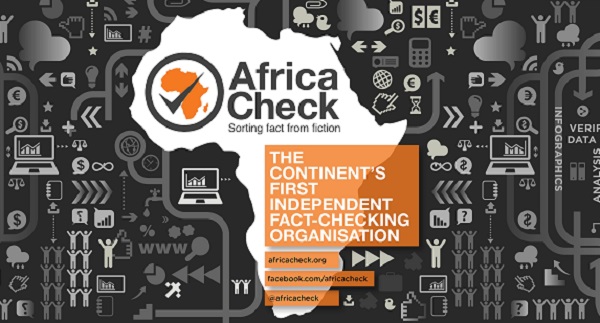 Africa Check/Facebook Health Fellowship Programme 2020
Deadline: August 31, 2020
Applications are open for Africa Check/Facebook Health Fellowship Programme 2020. Based in the Journalism Department of the University of the Witwatersrand in Johannesburg, Africa Check is offering this year-long fellowship, in partnership with Facebook, to deepen their health misinformation work.
Over the past several months, the Africa Check team has increasingly focused on debunking COVID-19 misinformation, and they want to expand their capacity to combat health misinformation and surface more reliable information to people.
Responsibilities
Researching and producing fact-check reports on key health claims circulating in public debate in South Africa and southern Africa;
Researching and producing health-related factsheets and guides to increase the public's access to accurate and reliable information;
Acting as a spokesperson for Africa Check, including speaking at events, conferences and in the media on their health misinformation efforts;
Supporting their efforts to build impactful partnerships with reliable health experts and health bodies;
Monitoring both social and mainstream media and other relevant channels for health claims of concern;
Working with the Africa Check's impact team to identify trends in health misinformation across the continent, and effectively communicate those insights to help us and others in the fact-checking and media community continuously learn and improve our approach to health fact-checking
Finding and implementing innovative ways to better coordinate their health misinformation efforts across four countries of operation;
Assisting in training workshops and other events for media, civil society organisations, the general public and policymakers;
The fellow will have access to training modules from third-party experts as well as from the team at CrowdTangle, Facebook's social analytics tool.
Eligibility
Applicant should have a bachelor's degree;
Five years' experience in fact-related fields such as media, research and academia;
Specialist subject knowledge in health;
Well-honed nonsense detector;
Passion for news, and in particular health news;
Ability to act impartially;
Attention to detail;
Ability to explain complex issues in simple language;
Strong numeracy, analytical and research skills;
Resilient self-starter who takes ownership of projects while working collaboratively in a team environment;
Fluency in an African language/French (advantageous);
Experience in working across diverse geographies and cultures (advantageous).
Application
Submit a CV with a cover letter explaining why you would be ideal for the position to [email protected] by August 31, 2020 using the following subject line: "Application health fellow".
In your cover letter, suggest a health claim in the news that should be fact-checked and importantly, why you think it matters, and what you would do to combat its spread.
For more information, visit Africa Check.