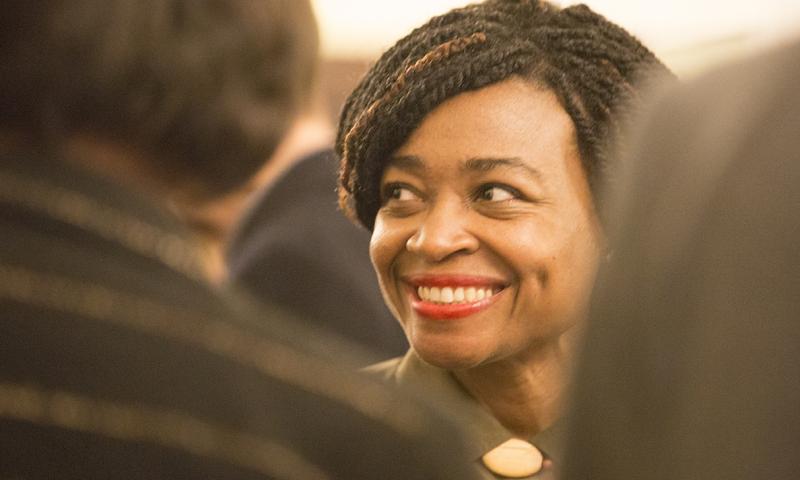 Chatham House Mo Ibrahim Foundation Academy Fellowship 2021 for Africans (stipend of £2,365)
Deadline: September 20, 2020
Applications for the Mo Ibrahim Foundation Academy Fellowship 2021 in the Queen Elizabeth II Academy for Leadership in International Affairs are now open. Academy fellows spend ten months at Chatham House in London, starting from January 2021.
Academy fellowships provide emerging leaders at the mid-point of their careers with the opportunity to develop their skills and knowledge, publish, speak at events, expand their personal networks, and further develop an understanding of critical issues in international affairs, which will enable them to contribute to positive change in their home countries and broader region. Fellows join a diverse cohort of professionals from a variety of sectors including academia, NGOs, business, government or the media who are looking for the next step or transition in their career.
Fellowship Structure
A fellow's time will be split between three key areas:
Completing a personal research project of the fellow's own design undertaken with the guidance of a Chatham House expert, (approximately 50%).
Contributing to the ongoing research activities of their host research team and other Chatham House teams as appropriate (approximately 20%).
Participation in the Academy's Leadership Programme (approximately 30%). The Leadership Programme is a key part of the Academy fellowships. It provides fellows with the opportunity to develop their knowledge, skills, network and self-awareness, which they can then draw upon in their future careers as effective leaders in their field.
Benefits
The fellow will receive a monthly stipend of £2,365. Modest provision is made for the costs of relocation, fieldwork, and possible publication costs.
Eligibility
Open to citizens of Cameroon, Cote d'Ivoire, Nigeria, Sierra Leone, Ethiopia, Uganda, Mozambique, Zambia. Applications will also be accepted from applicants holding dual nationality which includes one of these countries.
It is required that the applicant holds a completed BA degree or equivalent, Masters degree with an international focus is preferred.
The fellowship is aimed at candidates at the mid-stage of their career and who come from academia, NGOs, business, government departments, civil society or the media. They should possess knowledge of, and an interest in, the policy challenges related to global governance.
Application
To apply, complete the application form and submit electronic copies of the following documents:
CV/resumé
Names of two referees
Scanned copy of the photo page of your passport (to confirm you meet the nationality requirements)
For more information, visit Mo Ibrahim Academy Fellowship.