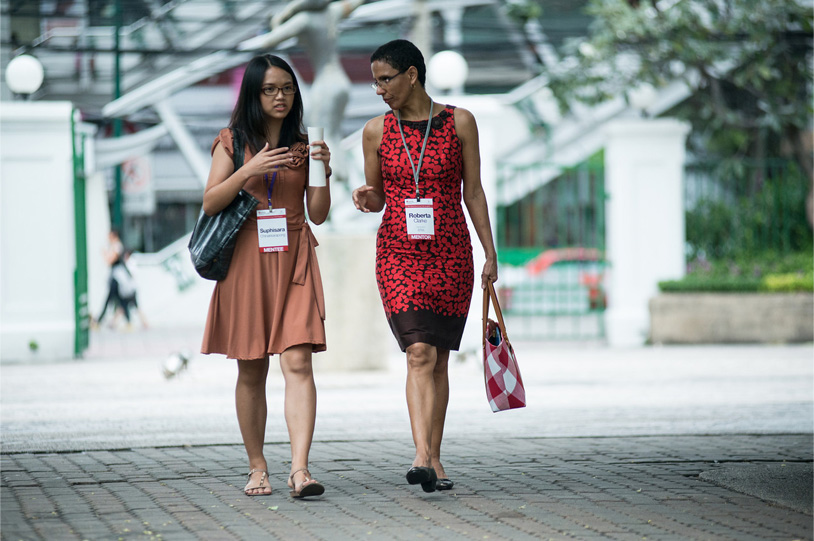 YSEALI Women's Leadership Academy 2021 Call for Mentors
Deadline: April 30, 2021
Apply to be a mentor for the YSEALI Women's Leadership Academy 2021. The U.S. – ASEAN Women's Leadership Academy for YSEALI is the only YSEALI regional workshop that has been held annually since 2015. YSEALI is a program funded by the U.S. State Department for young leaders in Southeast Asia.
The Academy aims to be an avenue for participants to advance their leadership skills, to create a network of young Southeast Asian women leaders who work across national borders and drive collective action, and nurture a strong ASEAN identity and community. This year's cohort includes 55 emerging women leaders as participants working on public health-related issues, from community outreach, NGO workers to medical workers.
As an integral part of this program, they are seeking professional leaders who work in the Public Health Sector to become mentors for the program participants of YSEALI WLA 2021. The Online Mentorship of participants will begin in the first week of June, and the mentor will give a commitment of only 3-4 hours every month for a minimum of 4 months (although you can mutually decide with your mentee if you would like to extend to up to 8 months). The objectives of this mentorship include goal setting, supporting learning objectives, brainstorming action plans and reflections post-academy. As a mentor, you will nurture the leadership journey of emerging women leaders in ASEAN and Timor Leste to further develop their professional and personal skills.
Benefits
As a Mentor you will
Become a pillar of support to young, women leaders in South East Asia from Public Health Sector;
Guide a changemaker in her journey to developing leadership skills, so she can lead change in her community;
Access Wedu's global community of mentors;
Access Wedu's leadership curriculum and online resources;
Access Wedu's mentorship customer support service;
Develop greater listening skills;
Learn invaluable leadership skills that are applicable to your work and life.
Eligibility
Open to citizens of the following countries: Brunei, Cambodia, Indonesia, Laos, Malaysia, Myanmar, Philippines, Singapore, Thailand, Timor Leste and Vietnam;
Individuals who are at least 25 years old, and above;
Have at least 2 years of work experience, preferably in Public Health Sector;
The areas of Public Health they identify for the applications are: anyone, professionals, or academics, who are involved in everything from identifying diseases to creating public policy to helping refugees integrate into new communities; from health educators, to and community outreach/NGO workers to doctors, nurses and medical workers.
These may also include professionals who work on wellness campaigns, community outreach/NGO workers focused on substance abuse prevention, or professionals involved in e-health.
Those who are working with communities to promote health, wellness, mental health or well-being or other areas that are affected by the pandemic are welcome to apply.
Application
The application process is simple. Kindly complete and submit the application form and they will contact eligible applicants for an interview. (Choose YSEALI WLA 2021 Mentorship Program for the section: Which Wedu programme are you applying to be a Mentor for?)
For more information, visit YSEALI WLA.