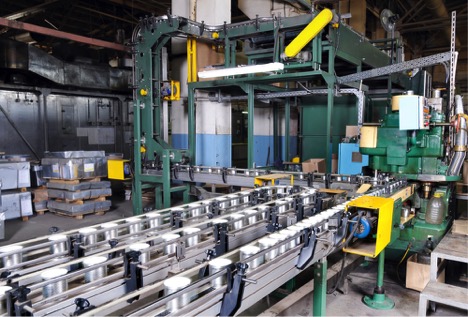 Choosing a Line of Job in the Manufacturing Sector in Singapore: A Wise Choice
The manufacturing sector is one of the most important industries. This industry makes available services and products regularly needed by other industries for them to function. It encompasses an assortment of industries, including the chemical, automotive, and food industries to name a few.
In ten years, it is projected that Singapore's manufacturing industry will expand by 50%. They will be able to achieve this but not be dependent on foreign services and open the door of opportunities for locals of Singapore. The objective is not just to improve in this area but to elevate the competitiveness of Singapore on a global scale.
In the succeeding years, the government of Singapore is focusing on the field of manufacturing and will create opportunities in this sector for job seekers. The Ministry of Trade and Industry in Singapore reports that the manufacturing sector is rising and the initiative 2030 is doing well and gaining ground. An 8.5 billion dollars has been given to the sector as a fixed asset investment which will open the doors for local job opportunities. Many multinational corporations have intentions to invest in this sector due to its evident growth and potential. Now is a good time not just to seek employment in this industry but to launch a company in this sector.
This growth has been made possible because of the new scientists and engineers from Singapore who joined this initiative. Their ingenuity and zeal for this industry will surely put the manufacturing sector to greater heights. Singapore also has this spirit and motivation like no other. They will do everything in their power to attain their ambitions, and this is conceivable because they have the needed up-to-date resources and they do exhaustive research on their businesses. Singapore is also a worldwide source of products, services, and research programs. Are you interested in production jobs? At Workclass.co, you can find various production jobs in Singapore that matches your needs and has a great future.
Why explore the possibility of getting a career in the manufacturing sector in Singapore?
Currently, this sector has hired more than 1,400 homegrown locals and intends to employ 250 or more scientists and engineers in machinery, robotics, and other fields in manufacturing. There is also a plan to launch a cybersecurity center which will open the door to more job opportunities in this area.
Singapore as a manufacturing center is gaining interest from other manufacturers. One of them is Pratt and Whitney, who are aircraft engineers. They intend to employ 250 staff who will work full-time in diverse areas and positions. Some will work as production associates, then other technicians and engineers.
COVID-19 has slowed down this industry for the time it was a phenomenon but it has had a positive impact on this sector. The pandemic has revealed what kind of industries can thrive at a time when the economy plunges. Manufacturing has thrived since it has direly needed products in such a crisis.
After COVID-19, the manufacturing sector is regaining a foothold in the market. Their objective is to restore the number of workers and the level of work before the pandemic ever shook the world. Prior to this worldwide phenomenon, a US-based company employed approximately two thousand workers in the country. Because of the present decline in cases and the gradual restoration to normal life, the industry has been recovering especially since flights are already available and transportation is already on the move. Corporations, aerospace firms, and semiconductor manufacturers are also hiring Singapore residents because they are back on board. They resumed their operations and started manufacturing equipment. The resumption has to the opening of many career opportunities. The strong support from the Singaporean government has also led to the expansion of the manufacturing sector. The Singaporean government has no doubts about supporting this industry because it is one of the most important industries and is composed of a knowledgeable labor force. It also provides not just for the country but for global needs.
Even though the manufacturing industry is already hiring a lot of staff and laborers, it is also particular in the skillset and knowledge of the people they will employ. They want to guarantee that they will be able to provide the best service possible by hiring people who have good skillsets. At present, they are offering jobs to compensate for the accumulation of workload left during the pandemic period. The demand is also rising, so companies must hire more laborers. Since they are shifting from foreign staff to homegrown skilled workers, the challenge is to raise the competitiveness by producing top-tier goods than substandard costs and labor.
Despite this convincing fact, the manufacturing sector is also having difficulties in employing staff because most students have shifted to the academic track other than STEM because they are more interested in equipping themselves for jobs in the other sectors. Resident companies are offering appealing compensations and additional benefits to catch the attention of job seekers to meet the rising demands and deal with the deficiency in the workforce. Singapore institutions will also do their best to get their students to enroll in manufacturing and engineering-related courses and train them to be skillful enough to take on any manufacturing job available once they graduate. It is projected that several roles in the manufacturing industry will be in demand in the forthcoming years. Included in these roles are jobs related to quality assurance, electrical engineering, quality control, and electrical designs. Careers in this sector aim to increase the quality of life.
For more articles, visit OD Blog.