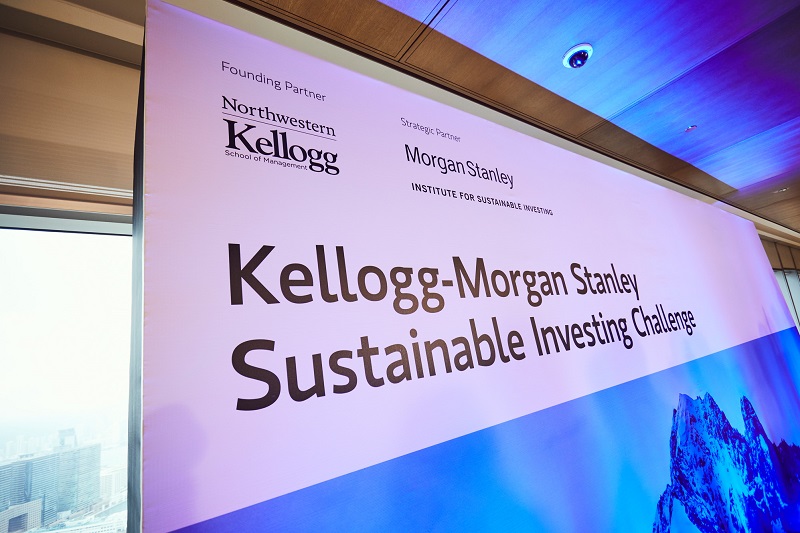 Kellogg-Morgan Stanley Sustainable Investing Challenge 2023 ($10,000 prize)
Deadline: January 15, 2023
Applications are open for the Kellogg-Morgan Stanley Sustainable Investing Challenge 2023. Every year, the Kellogg-Morgan Stanley Sustainable Investing Challenge invites teams of graduate students from around the world to develop and pitch creative financial approaches to tackle pressing social and environmental challenges.
The Challenge facilitates connections with leading industry professionals in order to identify, empower, and inspire those who will make up the future of sustainable finance. In 2022, more than 250 students from 35 countries and over 50 schools proposed novel financial instruments for positive impact.
The Challenge: Design a Creative Financial Solution for an Urgent Social or Environmental Problem.
Prizes
$10,000 Prize for First Place Team
$5,000 Prize for Runner-Up Team
Milken Institute Global Conference: Opportunity for First Place Team to present at the Milken Institute Global Conference with paid registration ($12,500 value per person).
Networking Opportunities: Chance to network with and get feedback from leading financial professionals.
Eligibility
Teams are limited to a maximum of four (4) members.
All team members must be currently enrolled in a graduate programme at the time of the prospectus submission. Undergraduate students are not eligible.
Your team may include members from different graduate schools.
All ideas must be the original ideas of the team members.
Judging Criteria
Creativity & Financial Innovation (25%)
Has the team proposed an innovative investment vehicle that is designed to drive both returns and impact? They are looking for either:

An innovative financial structure or
A known investment approach applied creatively to a problem previously outside the scope or reach of a social or environmental challenge

What's interesting about this project? Is it just like a dozen others or truly innovative?
Does the proposal have a unique capital structure, e.g., including different forms of capital, employing diverse types of institutional investors?
Does the proposal uncover new ways to drive returns, a new asset class, or a new cash flow or value stream?
Impact & Scale (25%)
Does this provide a scalable solution that can mobilize sufficient capital and forge significant environmental or human impact?
Are there specific metrics for impact? Is the impact real and persistent?
Does the impact derived from the proposed approach stem from the financial levers rather than ancillary charitable remains?
Has the team demonstrated diligence in defining and projecting impact to be derived?
Feasibility (25%)
Does the investment thesis seem plausible?
Are there real sources of risk-adjusted market rate returns here? (even if considering a gestation period with concessionary returns)
Could you see institutional investors responding to and funding this?
Was the thesis thoroughly researched and is there strong evidence of financial depth that incorporates the overall economy?
Quality of Due Diligence & Financials (20%)
How thorough and deep is the research on the thesis?
Do the returns and cash flow projections hold water? Has the team demonstrated strong financial logic and validity of key financial assumptions?
Have the key investment questions relating to returns, asset quality, underwriting, and risk management (both market-based and non-market) been identified and addressed?
Does the team have the skills needed to execute? Have they defined the skills needed on the investment team?
Are the proposed fees and incentives reasonable?
Presentation (5%)
Has the team been clear, compelling, and concise with their proposal?
For the final event: Have all team members participated in either the original presentation or Q&A?
Application
Register to initiate your participation in The Challenge for 2023. To register, be ready to present the problem your team looks to address. This is also the time to request a mentor from the team.
For more information, see FAQ and visit Sustainable Investing Challenge.