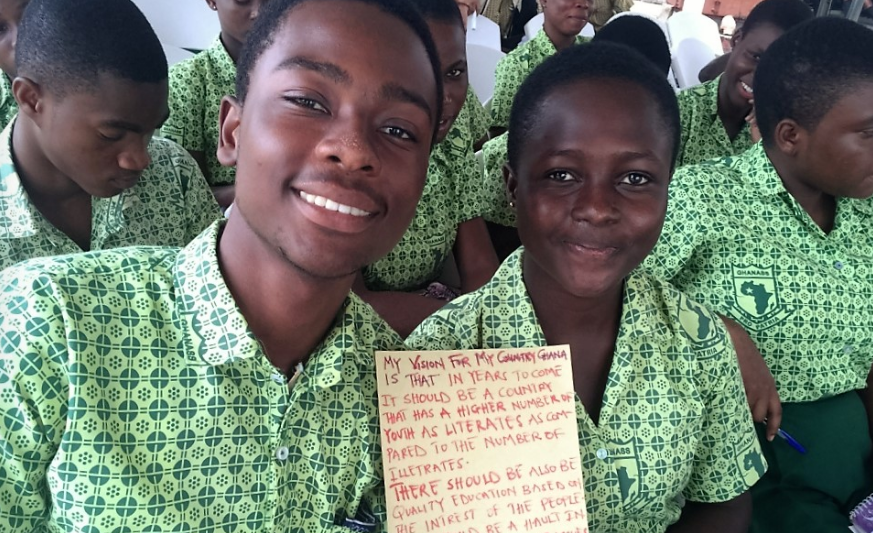 Youth of Ghana National Essay and Drawing Competition 2016
Deadline: October 31, 2016
Entries are now invited for the Youth of Ghana 2016 National Essay and Drawing Competition. As part of a comprehensive programme for engaging the youth in the planning process, NDPC and the Ministry of Education, in collaboration with the National Youth Authority (NYA) and Curious Minds, are inviting the youth to express their views on Ghana's long-term development in the form of an essay or drawing. The aim is for their goals and aspirations to be fully reflected in the preparation process while creating an awareness to guide them as they implement the Plan in the future.
The National Development Planning Commission (NDPC) is spearheading the process for formulating a Long-Term National Development Plan for Ghana for the next 40 years starting in 2018. A series of consultations are being organised across the country to solicit views of individuals from all walks of life. You, together with other amazing young Ghanaians are part of this consultations. This is your chance to share your dream Ghana in an essay or artwork.
Awards
Award winners will be notified through the individual addresses given or the head of the relevant institutions. Winners at each level will receive:
A plaque of recognition;
A certificate of participation at institutional level with list of fellow participants;
A certificate of accomplishment at regional/district level;
A special guest of the Commission at the launch of the Plan.
Eligibility
Open to all young people from from age 5 to 35.
All Essays, artworks must be inspired by the theme, "Youth of Ghana: The future we want to build for ourselves"
Other requirements
Your piece must:
convey the aspiration for a better live for the current and future generations.
2. Have a title or caption and represent the kind of transformation the people of Ghana want to see in the future
The best essays or artworks will be selected for awards by a joint committee of the partner institutions which shall assess the creativity and innovation captured in the piece. The winning pieces will be typically be bold, imaginative, out of the ordinary but believable.
How to Enter
Go on, show what you've got. First, click here to read the guidelines carefully.
Send your handwritten essays of no more than two pages or artwork with dimensions not exceeding 20 inches by 20 inches by post or hand delivery to:
The National Development Planning Commission
No. 13 Switchback road
P.O. Box CT633
Alternatively, send your submissions to [email protected] by 31st October 2016
For more information, visit National Essay and Drawing Competition.