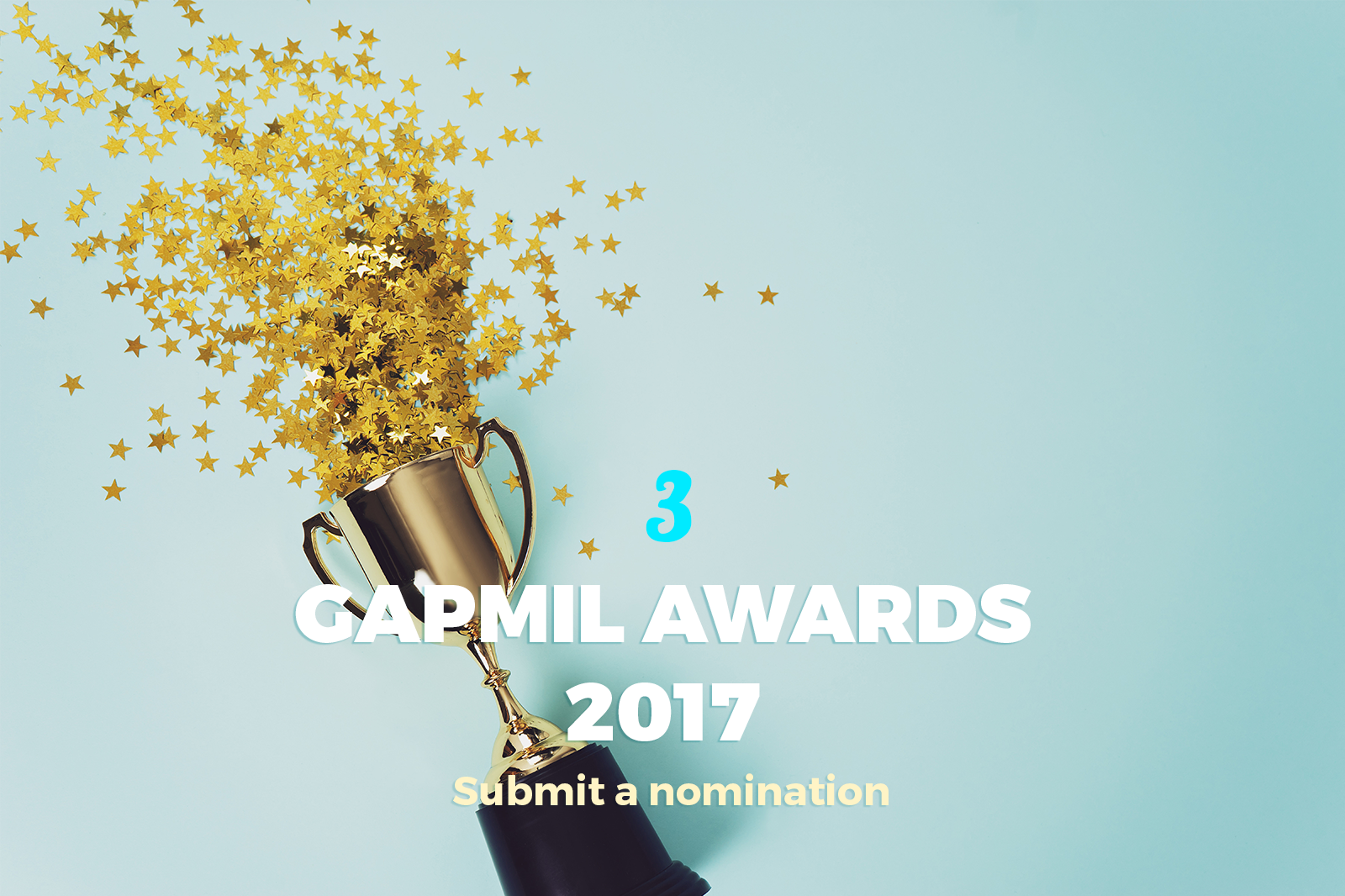 GAPMIL Global Media and International Literacy Awards 2017
Deadline: September 11, 2017
Nominations are open for the Global Alliance for Partnership on Media and Information Literacy (GAPMIL) Awards 2017. The GAPMIL Global Media and International Literacy Awards will recognize significant work and contributions in the field of Media and Information Literacy (MIL), and will honour individuals or organizations who have demonstrated excellence and leadership in integrating MIL into their activities and practice on a local or global level.
Specifically, the awards will recognize excellence and leadership in five sectors: Education, Research, Policy, Advocacy, Media and Communication/Information Industries. For 2017, the GAPMIL Awards are led by the GAPMIL and the Media and Information Literacy and Intercultural Dialogue University Network (MILID) with the support of UNESCO, UNAOC, the University of the West Indies.
Award
As per tradition, the GAPMIL Global MIL Awards will be presented during the Global MIL Week 2017 Feature Conference, the Seventh MIL and Intercultural Dialogue (MILID) Conference, to be held from October 24 to 27, in Kingston, Jamaica. The awards winners will be invited to the event or connected to the event via remote participation in case the winners cannot attend.
Eligibility
Work in any area/sector can be recognized, as long as the activities reflect integration of media and information literacy concepts, including intercultural dialogue, in education, research, policy, advocacy and the communication and information industries (including cultural industries);
The work of the nominee should also illustrate the application and exploration of MIL in one of the following areas:  Education, Entertainment, Health, Finance, Creativity, Peacemaking, Cultural Diversity, Environment, Poverty Reduction, Human Rights, Migration;
Formal and non-formal approaches are welcome in the information/library media, communication and education sectors, and in relevant practices in each subject.
Nomination
Nominations should describe how the nominee's work and activities impact specific groups or society at large;
Nominations should describe how the nominee's practices do influence or could influence the media and Information Literacy field at large, in a local or global context;
Nominations should provide links to pictures, video clips or testimonials and any other published content (if appropriate) produced by the nominee.
For nomination and more information, visit GAPMIL Awards.