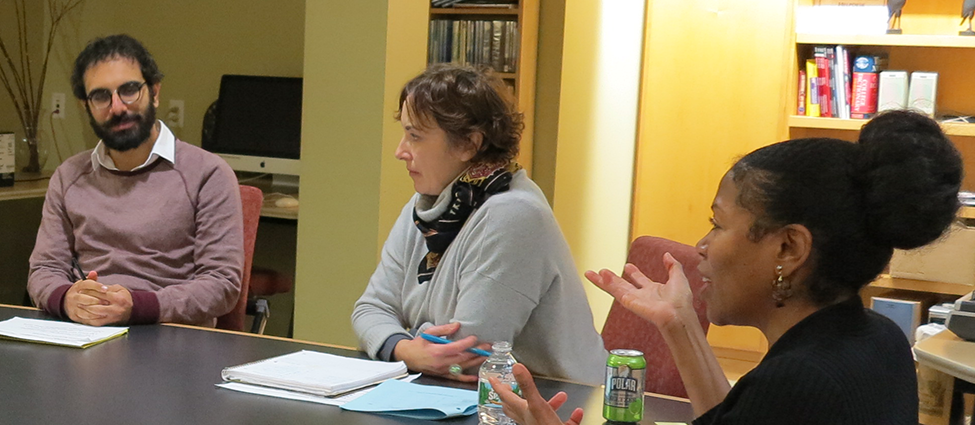 Knight Visiting Nieman Fellowships at Harvard 2018
Deadline: September 29, 2017
The Nieman Foundation is now accepting applications for the 2018 Knight Visiting Nieman Fellowships at Harvard. The Fellowship offers short-term research opportunities to individuals interested in working on special projects designed to advance journalism in some new way. The Knight Visiting Nieman Fellowships are supported by the John S. and James L. Knight Foundation to help news innovators develop projects to advance quality journalism.
At least five individuals will be selected to spend up to 12 weeks at Harvard during the 2018 calendar year to work on special projects designed to advance journalism in some new way. Knight Visiting Nieman Fellows have access to the extensive resources at Harvard and throughout Cambridge, including local scholars, research centers and libraries. Successful applicants also have the opportunity to work with Nieman Fellows and the various projects housed at the Nieman Foundation.
Program Details
For Visiting Fellows who will not be supported by an employer during the fellowship, a stipend prorated for the length of the fellowship will be provided ($1,225 per week).
If a Visiting Fellow does not reside in the Boston area or otherwise have accommodations, free use of a furnished one-bedroom apartment will be available for the length of the fellowship.
Visiting fellowships take place during the calendar year. There is no fixed date when visiting fellowships begin. The application asks candidates to list their preferred start date. If selected, Nieman will take that preference under consideration and will work with the fellow to determine that date. Additionally, Nieman will decide each fellowship duration, which may be fewer than the number of weeks requested within the application.
At least five Visiting Fellows will be selected each calendar year. As many as 11 Visiting Fellows have been selected in a given calendar year.
Recipients of short-term Knight Visiting Nieman Fellowships receive a stipend prorated for the length of their fellowships as well as free housing for the length of their stay at Harvard. Through generous gifts made to the foundation, Nieman is able to support a number of fellowships with endowed funds. Learn more about their named fellowships.
Eligibility
Open to U.S. and international candidates
Candidates need not be practicing journalists, but must demonstrate the ways in which their work at Harvard and the Nieman Foundation may improve the prospects for journalism's future. This may be related to research, programming, design, financial strategies or another topic. Both U.S. and international applicants are invited to apply.
In addition to working journalists, those who should consider applying include publishers, programmers, designers, media analysts, academics and others interested in enhancing quality, building new business models or designing programs to improve journalism.
Project proposals may be completed during the time spent at Harvard or be part of a larger undertaking.
All visiting fellows are expected to be in residence in Cambridge during their study and present their findings to the Nieman community at the end of their research period.
There are no academic prerequisites, and a college degree is not required.
All prospective fellows must speak, read and write English fluently.
Application
Learn how to apply
Complete an online application form.
Candidates should complete a streamlined application that requires only biographical information, a résumé and a project proposal.
For questions about the application process, contact Nieman Fellowship program administrator Nicole Arias – [email protected] or call 617-495-2238.
For more information, visit Knight Visiting Nieman Fellowships.