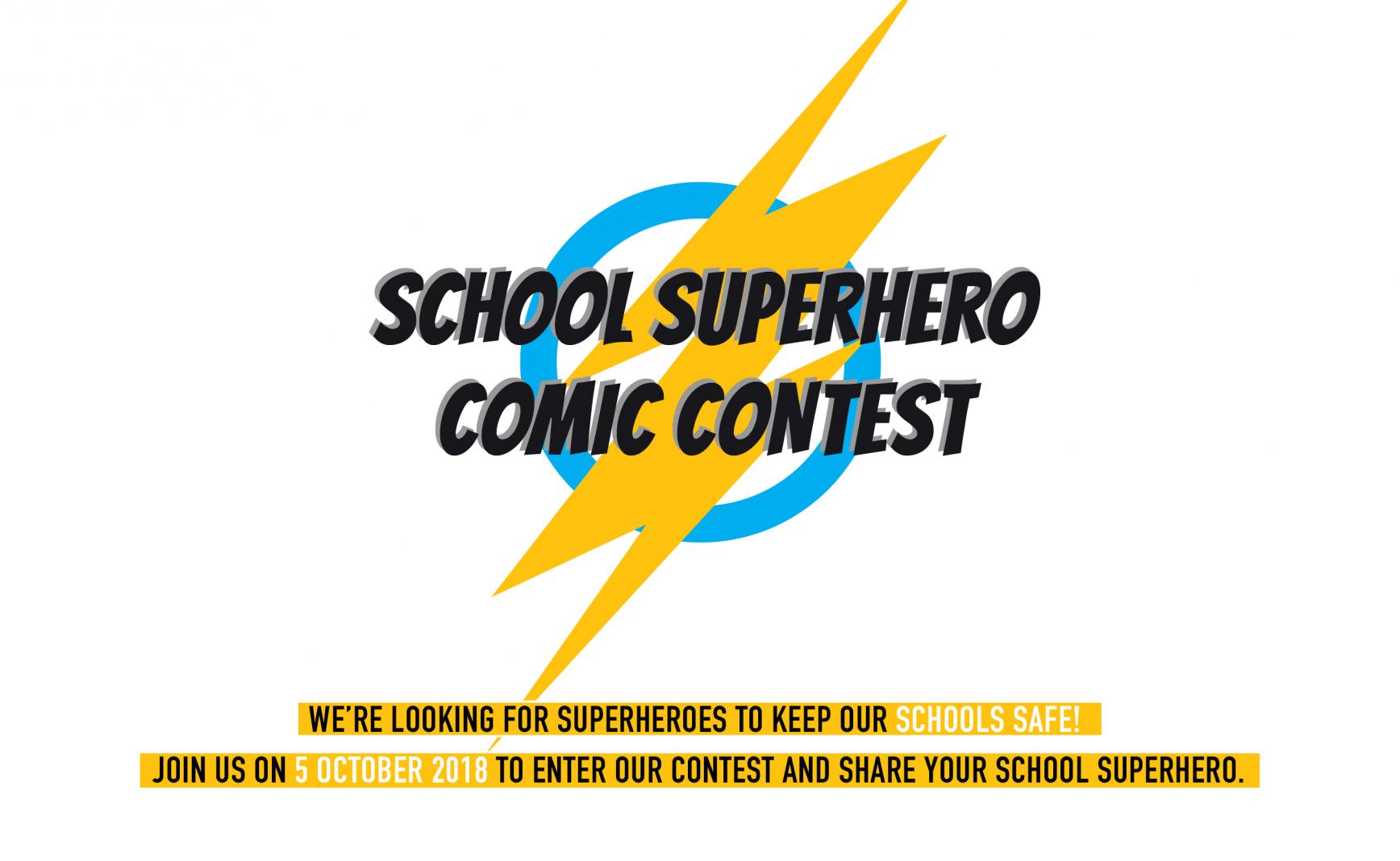 UNICEF School Superhero Comic Contest 2018
Deadline: November 4, 2018
Enter the UNICEF School Superhero Comic Contest 2018. Submit your school-saving superhero for the chance to publish your own global comic book.
If you're 25 or under, submit the superhero of your imagination! The top superheroes who can take action against violence in and around schools, will be selected for a global vote. If you win, you will have the exciting opportunity to bring your superhero to life by working with a comic artist to publish your very own comic which will be shown worldwide.
It's okay if you don't think you have strong writing or artistic abilities. What's most important is that you have a unique, exciting and interesting superhero that can save us from the inaction that keeps violence in our schools.
Benefits
The global winner will work with an artist and vendor to bring his/her superhero/heroine and their story to life;
The comic will be launched between 8-19 July 2019 online and at the United Nations High Level Political Forum where Education and Peace goals are under review. The winner will be asked to participate in the global launch activations which may require traveling;
The winning comic, along with finalists' submissions may be showcased on UNICEF's social media channels, as well as at major global events like ComicCon, the United Nations High Level Political Forum, and the United Nations General Assembly at UNICEF's own discretion;
From the opening of this contest on October 5, UNICEF will feature submitted entries and finalists' work at its own discretion. Names of individuals may or may not be included with the featured superhero/heroines when published on the UNICEF websites, social media or in any other medium, digital and printed, at UNICEF's discretion.
Eligibility
All young people up to 25 years old, from all countries, are eligible. Proof of age may be required to demonstrate eligibility;
Make sure your submission includes your superhero name, their superpower to make schools safe, one of their school-saving adventures (a simple storyline of maximum 1600 characters) and attach a doodle/drawing/sketch of what they look like via the online form. Only one application per participant is allowed;
Your submission MUST include an attached graphic for UNICEF to consider it – but don't worry, they love stick figures;
Your submission must be your own and you must own the copyright of the graphic representation, storyline and concept;
Only superhero submitted during the call dates will be considered by the selection panel;
If you are under the age of 18, you must discuss your interest in taking part with your parents or guardians before applying. In the application, you will be asked to provide a contact detail of your parents/guardians. Only applicants below the age of 18, whose parents/guardians have given consent, will be considered as potential finalists.
Application
Click here to enter the contest
NB: If you are having difficulty submitting your entry using the form, you can send it directly to [email protected] Only entries that address all fields on the form will be considered by email and the subject line must say 'Entry: Comic Contest'.
For more information, visit UNICEF.