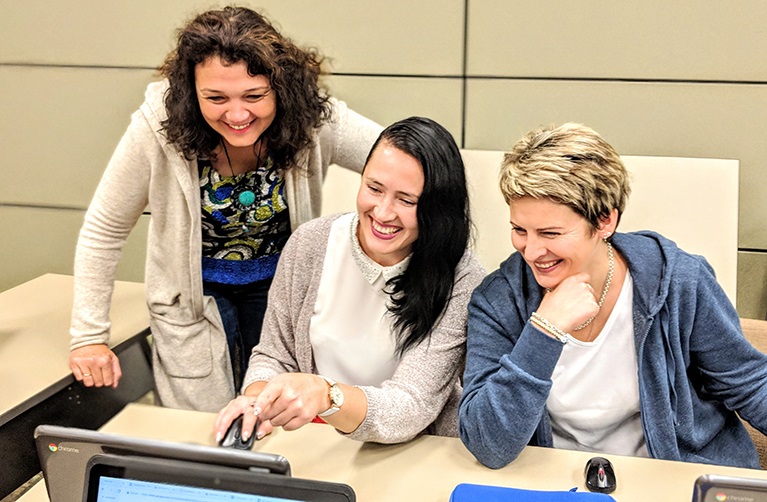 Fulbright Teaching Excellence and Achievement Program – Media Literacy Cohort 2020/2021 (Fully-funded to the US)
Deadline: Unspecified
Applications for the Fulbright Teaching Excellence and Achievement Program – Media Literacy Cohort 2020/2021 are now open. The Fulbright TEA Program Media Literacy Cohorts will provide approximately 40 fellowships to international secondary school teachers to participate in a six-week non-degree, non-credit academic program at a U.S. university.
The Media Literacy Cohort will focus on 21st century media literacy classrooms. Participants observe classrooms and share their expertise with teachers and students at the host university and at local secondary schools. The international participants will travel to the United States for one of two six-week professional development programs in either fall of 2020 or spring of 2021.
The Fulbright TEA Program is sponsored by the U.S. Department of State's Bureau of Educational and Cultural Affairs, with funding provided by the U.S. Government and administered by IREX.
Goals of the Fulbright TEA Program
The goals of the program are to:
Promote mutual understanding among teachers, their schools, and communities in the United States and abroad by building teachers' and students' global competence, and by sharing teaching best practices internationally.
Provide in-service professional development to enhance teachers' expertise in their disciplines and equip them with a deeper understanding of best practices in education.
Contribute to improving education in participating countries by preparing participants to serve as teacher leaders who will apply and share their experience and skills with their colleagues and students upon returning home.
Eligibility
Open to international secondary school teachers from the following countries: Azerbaijan, Bosnia-Herzegovina, Bulgaria, Czech Republic, Estonia, Hungary, Lithuania, North Macedonia, Romania, Serbia, Turkey, and Ukraine.
Eligible disciplines:

English or English as a Foreign Language
Language/Literature of your home country
Social Studies (civics, history, geography, global studies, law, etc.)
Media studies, communications, journalism, or related fields
Application
For more information, visit Fulbright TEA.