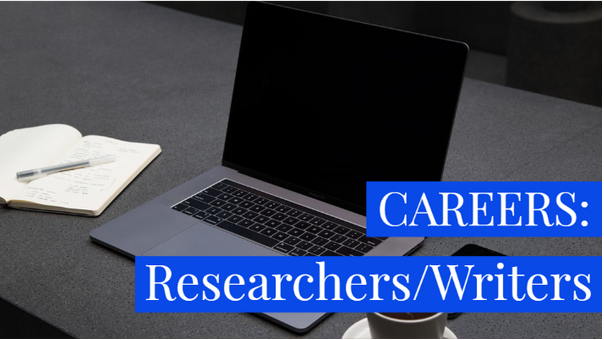 Hot Job: Code for Africa is looking for Researchers and Writers in Burundi, Ethiopia and Mali
Deadline: March 14, 2020
Do you want to help fight misinformation and online hate speech? Code for Africa (CfA) has immediate vacancies for two Researchers/Writers, with research experience and excellent writing skills to join their PesaCheck team remotely.
PesaCheck is incubated by Code for Africa and works to check and verify claims by public figures published on both mainstream and social media. The initiative is supported by the innovateAFRICA fund, the International Budget Partnership and Code for Africa affiliates in Kenya, Tanzania & Uganda.
Responsibilities
Identify important disinformation/misinformation claims in the public domain that can and should be fact-checked
Undertake research to verify or debunk claims identified, and write explainer articles, in an easily understandable way, on how you arrived at your findings
Support the PesaCheck team in checking and verifying claims identified from various sources
Spearhead verification and fact-checking within the Code for Africa network
Research the latest trends and industry standards around verification and fact-checking to ensure that the fact-checking team is ahead of the curve, and use this information to assist the managing editor to review and document best practices for the benefit of the fact-checking team
Benefits
A competitive salary, subject to experience, with opportunities for performance-based growth both in terms of career path and public stature
A dynamic workplace, with the opportunity for regular remote work, occasional international travel, and generous vacation benefits
An innovative and interesting project portfolio, that regularly helps push the envelope globally by pioneering new techniques and technologies and that demonstrates real-world applications with grassroots impact for digital tools
Eligibility
They are looking for candidates based in the following countries and fluent in the following languages:

Burundi and Mali (French and English)
Ethiopia (Amharic and English, with a working knowledge of Oromiffa and Tigrinya)

Applicants should have proven experience in journalism, especially digital journalism, with research experience
Excellent numeracy and analytical skills, and the ability to break down complex issues and explain them in a way that any audience can understand
Excellent written and verbal skills, with English as your primary work language alongside the required language in the respective country in which you will be based – French or Amharic
The ability to handle large volumes of work within a limited time period and deliver consistent results within deadlines
Independent research skills
An eye for accuracy and truth, a nose for news
Initiative and going above and beyond to deliver results
Top-notch news literacy, and a well-honed nonsense detector
An understanding of fact-checking, disinformation and misinformation, and digital tools for fact-checking
Critical thinking skills
Preferred
Experience working in online newsrooms
2+ years of work experience
Experience in or familiarity with digital collaboration tools, including Slack, Google Drive, and Trello
Familiarity with digital verification techniques and tools
Familiarity with mining and handling large datasets
Strong decision-making skills
Amazing presentation skills
Ability to manage time and meet deadlines
Application
For more information, visit Code for Africa.