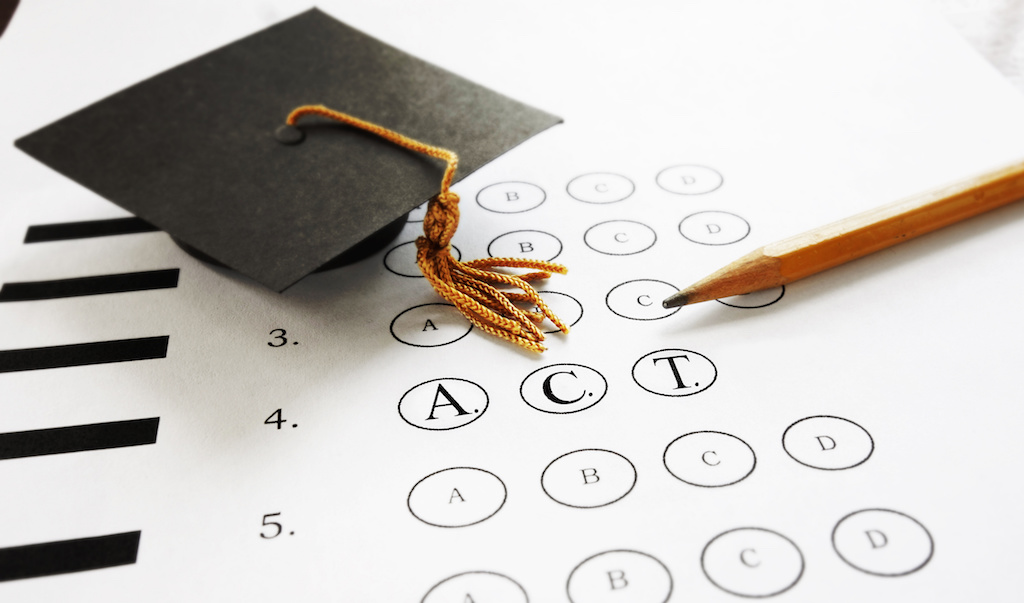 What You Should Do To Pass The ACT
The ACT is a standardized test that's used to test the skills that are necessary for college admissions in the United States. It can also be used to measure the overall intelligence of a student, as well as determine if they are ready for college.
The ACT isn't easy as it covers four academic areas, such as English, math, reading, and scientific reasoning, but many people have succeeded at it in the past. There are a lot of tips that have been put forward on how to pass the ACT and help every incoming college student earn good scores.
Here's what you should do to pass the ACT:
Invest In The Right Materials

It's always a good idea to use the textbook or sign up for an ACT prep course in order to score well on your ACT. These methods will give you a better idea on how ACT works, and what you should expect from the test. Depending on the kind of material you'll end up using, these resources can cover specific subjects or all of the subjects of the test.

Investing in the right materials can help you pass the ACT as these can teach you the right strategy on how to go about every question, utilize your time better when taking the test, and compute math problems without heavily relying on a calculator.
Have A Study Plan

Another important tip to follow if you want to pass the ACT is to have a good study plan, one that will help you to stay focused and organized. A study plan is crucial, especially if you have a lot of responsibilities on your plate.

When you're ready to start studying for the exam, you should know what timeframe you need to begin each week. Should you spend more time studying English? Or, are you keen on learning more about math? Knowing what to study first and how long you're going to study for each subject will help you find a way to organize your time so that you can focus your efforts on learning.

Moreover, having a study plan can also help lessen your stress, allowing you to grasp information faster and easier.
Take Practice Tests

As a preparation for your upcoming ACT, find the time to take practice tests. By getting practice tests, you'll not only have an easier time answering the questions during the actual test, but you'll also be able to determine which subjects should you improve on.

Ideally, you should start taking practice tests months before the date of the test and record scores every time you take the test. This will enable you to assess your weak areas, as well as determine if you're making any improvement before the date of your examination.
Read Instructions

Another important tip for high school students to follow when taking the ACT is to read all the materials included in the test. These include not just the questions, but also the instructions. One of the biggest mistakes students often make is to immediately answer the test without taking the time to read the instructions. Even if you're knowledgeable about the questions asked, if you don't follow the instructions provided, you'll still end up with a low score from the ACT.

All of the materials handed out on your exam day will contain very basic information about the topics, and you need to know everything so that you can have a thorough understanding of what you're taking. It'll be easier for you to come up with the right answer to every question asked once you understand all of the information that's being presented on the ACT.
Stay Motivated

Staying motivated is an important tip to follow if you want to pass the ACT. When taking the ACT, it's crucial to stay focused on the goal because you'll need to achieve your best score so that you won't have any problems starting college in one of the best universities in your city or state. Keep in mind that the better your ACT score, the more universities you can choose from.

So, if you find that you're easily distracted and lose your focus as you're preparing for the ACT, then, you need to find a good way to stay motivated in order to get the highest score possible. Two of the easiest and most effective ways of staying motivated is by setting goals and tracking your progress. 
Follow Strategies
Passing the ACT isn't a walk in the park, but there are many strategies that can increase your chances of succeeding. As long as these are followed properly, you won't have to worry about getting a good score from your ACT and starting college in your desired university! 
For more articles, visit OD Blog.