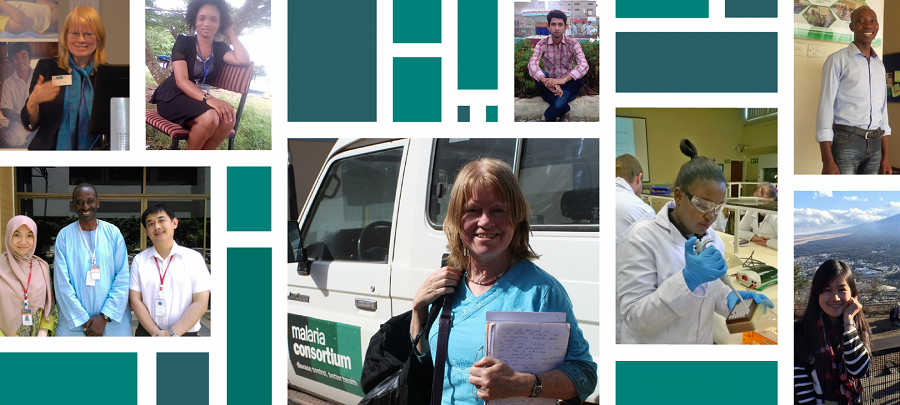 Malaria Consortium's Dr Sylvia Meek Scholarship for Entomology 2021 at University of Pretoria
Deadline: February 8, 2021
Applications are open for the Malaria Consortium's Dr Sylvia Meek 2021 Scholarship for Entomology. The scholarship, established in Sylvia's honour by Malaria Consortium, will empower a new generation of public health entomologists and malaria staff in Africa and Asia.
Given the limited number of field-oriented vector biologists, and the challenges African countries face in achieving malaria elimination, this scholarship is a great opportunity to support the next generation of public health entomologists in support of this quest.
Malaria Consortium is delighted that the University of Pretoria will continue to host recipients of the scholarship. The University of Pretoria is one of the leading higher education institutions in Africa and will be accepting one scholarship student in 2021 for a two-year Master of Science in Entomology based in and supervised by academic staff in the Department of Zoology and Entomology. The MSc in Entomology offered by the Department of Zoology and Entomology is a research-only program that does not include a coursework component. The successful applicant will start their MSc program before the end of March 2021.
Funding
The Dr Sylvia Meek scholarship for Entomology will cover
All tuition fees
A research allowance to the total value of ZAR60 000 (ZAR30 000/year)
ZAR 78 000/year for upkeep costs such as accommodation and board
An allowance for travel to South Africa (if non-national) and return home after completion of the program
Health insurance for the duration of the MSc program, i.e. a maximum of two calendar years, by which time the students should finish their degree.
Eligibility
Nationals from the following countries can apply: Angola, Benin, Burkina Faso, Burundi, Cameroon, the Central African Republic, Chad, the Democratic Republic of the Congo, Equatorial Guinea, Eritrea, Ethiopia, Gabon, Gambia, Ghana, Guinea, Guinea-Bissau, Ivory Coast, Kenya, Liberia, Madagascar, Malawi, Mali, Mozambique, Niger, the Republic of the Congo, Rwanda, Senegal, Sierra Leone, South Africa, Tanzania, Togo, Uganda, Somalia, South Sudan, Sudan, Zambia and Zimbabwe.
Applicants need to have successfully completed an Honours degree or equivalent in Entomology or a related discipline.
Applicants should have good knowledge of English (the language of instruction).
Applicants should demonstrate an interest in, and commitment to, entomology and the control of vector borne diseases.
Applicants should be no older than 35 at the time of submission.
Available Projects
The following projects in public health entomology are available for the current call:
Malaria entomology and insecticide resistance in a high disease burden region of South Africa.
Seasonal variation in mosquito community structure and associations with larval habitats at hotels in a region of South Africa with residual malaria transmission.
Improved forecasting of mosquitoes associated with arbovirus transmission in South Africa.
Application
The application involves four steps:
Step 1: Applicants must prepare in partnership with the potential supervisor(s) a preliminary proposal of no more than 2 pages (including relevant references) for one available research project. The proposal must include a project title, background and justification, objectives, methodology, and budget (no more than ZAR30 000/year over two years) with brief justification.
Step 2: Applicants should send an application to Prof. Christopher Weldon at the University of Pretoria via

[email protected]

, including the following documents:

A cover letter not exceeding one A4 page, addressing the selection criteria, including your educational background and relevant experience, and the area of medical entomology you intend to specialise in on completion of the MSc
The 2-page preliminary proposal developed in collaboration with the potential supervisor
Bachelor's and Honours degree academic transcripts (grade report where the completed courses are listed, including interpretation of grades when not numeric)
English proficiency test result or any other proof of proficiency in English for applicants from countries where English is not the official language

Step 3: Shortlisted applicants will be invited to send to the scholarship selection panel the following:

Personal statement written in English of no more than 500 words indicating why you would like to study public health entomology
Two letters of recommendation (can be professional or academic references)

Step 4: The successful applicant will be invited to submit an online application for the MSc in Entomology program at the University of Pretoria.
For more information, visit Dr Sylvia Meek Scholarship.