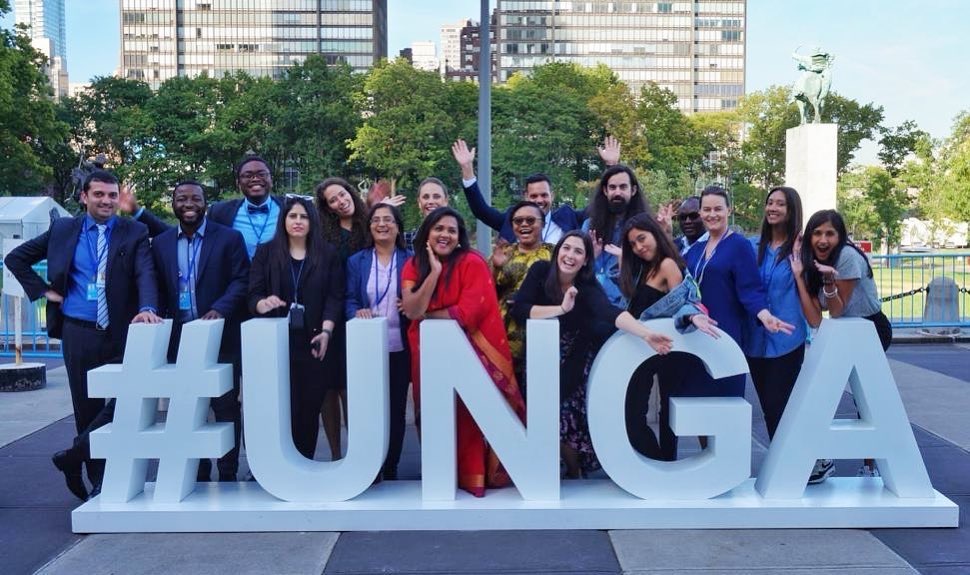 UN Youth Envoy/UN Volunteer in Social Media – No more Unpaid Internships 2020
Deadline: February 20, 2020
Applications are open for the UN Youth Envoy/UN Volunteer in Social Media – No more Unpaid Internships 2020. The UN Youth Envoy and UN Volunteer are looking for three young people to get on board the UN Youth Envoy's Fellowship, which aims at providing you, a young talent, a chance to get involved the implementation of the Sustainable Development Goals. The selected fellows will join them at the United Nations' Headquarters in New York for a duration of 12 months starting from March 2020.
Are you passionate about the work of the United Nations? Are you motivated to help realise the potential of fellow young people? Have you been waiting for too long for a paid entry-level opportunity to the UN? Do you want to join the UN Youth Envoy as a Fellow? Then this is for you!
Responsibilities
Under the guidance of the United Nations Secretary-General's Envoy on Youth, the UN Youth Volunteer will undertake the following tasks:
As part of a team, the youth volunteer will support the coordination of social media coverage of important events; support liaison function with news and publications agencies, public relations firms, internal and external partners of the office;
Support the creation and management of the Social Media accounts of the Youth Envoy and work on new and existing social media campaigns and initiatives;
Specifically highlight the integration of youth and youth volunteers in UN field operations across all UN pillars (development, peace and security, human rights, humanitarian), including in joint initiatives (e.g. in the framework of projects under the Peacebuilding Fund, the SDG Fund, the UNDP-DPPA Joint Programme, the Spotlight Initiative, etc.);
Using relevant computer software, assist with creating designs in appropriate format for promotional and other material, e.g. brochures, presentational materials, announcements, video and audio material, catalogues, etc.; ensure that photos, graphics, etc. are appropriate and conform to UN standards;
Assist in the production and editing of video/film projects, podcasts, radio programmes or website projects; track all production material; produce scripts, cue cards, etc., select and catalogue sound and visual materials for inclusion in productions, and obtain requisite clearances and copyrights; coordinate scheduling of commercial and internal production facilities; direct studio recordings and/or evaluate audio quality of recordings for inclusion in programmes;
Research, compile and organize information and reference materials from various sources for reports, work plans, studies, briefings, meetings/conferences, etc.;
Proofread documents and edit texts for accuracy, grammar, punctuation and style, and for adherence to established standards for format;
Assist in the maintenance of websites by scanning, converting and posting a variety of documents onto the site;
Assist in the preparation of presentation materials using appropriate technology/software;
Maintain calendar/schedules; monitor changes and communicate relevant information to appropriate staff inside and outside the immediate work unit;
Perform data entry and extraction functions;
Review, record, distribute and/or process mail and other documents; follow-up on impending actions;
Update and maintain large distribution lists; monitor, prepare and distribute various materials, reports, where possible using electronic formats; handle arrangement for printing and translation as necessary; coordinate shipment arrangements, courier services, etc.;
Maintain files (both paper and electronic) and databases for work unit;
Assist in providing software and office equipment support;
Perform other duties as required.
Furthermore, UN Youth Volunteers are required to:
Strengthen their knowledge and understanding of the concept of volunteerism by reading relevant UNV and external publications and take active part in UNV activities (for instance in events that mark International Volunteer Day);
Be acquainted with and build on traditional and/or local forms of volunteerism in the host country;
Reflect on the type and quality of voluntary action that they are undertaking, including participation in ongoing reflection activities;
Contribute articles/write-ups on field experiences and submit them for UNV publications/websites, newsletters, press releases, etc.;
Assist with the UNV Buddy Programme for newly-arrived UN Volunteers;
Promote or advise local groups in the use of online volunteering or encourage relevant local individuals and organizations to use the UNV Online Volunteering service whenever technically possible.
Eligibility
Candidates should be between 18 and 29 throughout the entire duration of their assignment. Nationals of the country of assignment are not eligible, except the assignments in Headquarters duty stations.
Have a recognized First Level University degree in communications, media, public relations digital marketing or other relevant field
Fluency in English (both oral and written); excellent writing skills
Excellent interpersonal and communication skills and positive working attitude
Strong ability to multi-task and a drive for on-time delivery
Desirable qualifications
Relevant experience in managing organizational social media accounts would be considered an asset
Previous formal or informal experience in developing creative content for social media will be considered favourably
Fluency in another UN language, in addition to English, would be considered an asset
Application
For more information, visit No more Unpaid Internships.