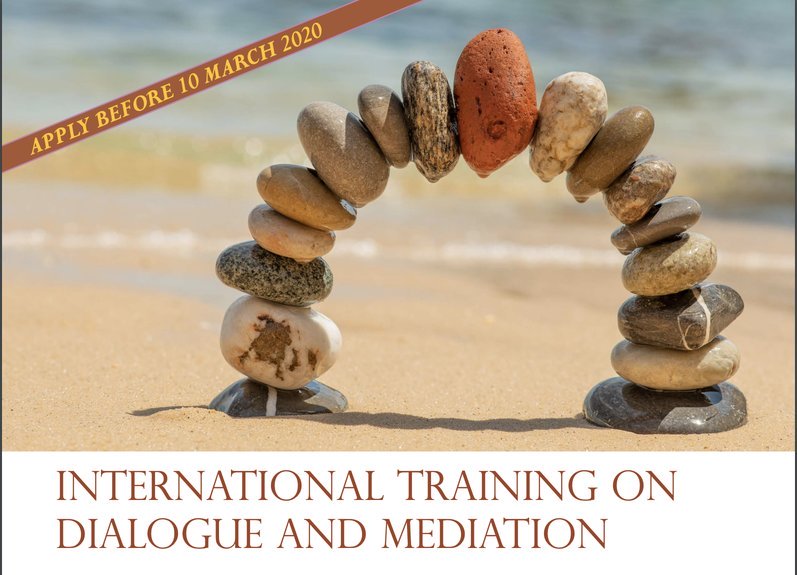 Dag Hammarskjöld Foundation/Uppsala University International Training on Dialogue and Mediation (ITDM) 2020 (Funded)
Deadline: March 10, 2020
Applications for the Dag Hammarskjöld Foundation/Uppsala University International Training on Dialogue and Mediation (ITDM) 2020 are now open. This training provides practitioners, policymakers and researchers with a unique opportunity to explore the use of dialogue and mediation in building and sustaining peace.
Each year the Foundation holds the International Training on Dialogue and Mediation with the Department of Peace and Conflict Research. It welcomes participants from around the world to Uppsala for ten days of interactive lectures and training. The programme builds on 45 years of peace and conflict research and education at Uppsala University, combined with insights from the Foundation's ongoing engagement in international policy discussions in the peacebuilding field.
Those who successfully complete the training will be awarded a Certificate of participation stating details of the capacity building undertaken.
Program Themes
The training will be divided into three overarching themes. The themes cover various phases of peacebuilding in diverse countries affected by violence and fragility, and categorise the expertise and evidence based insights of the Dag Hammarskjöld Foundation and the Department of Peace and Conflict Research (Uppsala University). When applying for the training you are invited to specify your interests along these themes.
Theme 1: International roles in mediation and peace agreements: Within this theme, they will focus on macro-level analysis of dialogue and mediation, including quantitative comparisons of international efforts in support of peace processes and key actors engaged with this work around the world. Relevant international policy frameworks and partnerships will also be discussed.
Theme 2: Inclusive national- and community-level dialogue: The second theme will present various aspects of dialogue and inclusivity within peacebuilding at local and national levels. A focus will be placed on developing strategies to increase participation by women, youth, religious and ethnic minorities and other marginalised groups as well as the role of civil society.
Theme 3: Methods and practical skill-building in dialogue and mediation: Theme three aims to advance understanding of various methods used in dialogue and mediation across diverse settings and levels, as well as to build practical skills to enhance participants' ability to engage with these processes.
Cost
The organisers will cover international travel from the closest international airport to the training venue in Uppsala, accommodation, breakfast and lunches during the stay in Uppsala.
Participants are responsible for obtaining all necessary visas. The organisers will assist with the process by making sure that necessary documents for the visa application are provided.
Additional information on financial arrangements and visa processing will be sent to participants once they have been accepted.
Eligibility
Open to individuals who are from and are currently working in developing countries and territories eligible for Official Development Assistance (ODA).
Applicants may be practitioners, policymakers, researchers, and mid-level professionals from international and regional organisations, civil society and universities with a particular focus on dialogue in peacebuilding and sustaining peace.
The programme will be conducted in English without the possibility of interpretation or translation and consequently a high level of proficiency in English is required.
As the training programme requires international travel and work away from home in a new environment, participants must be in good health and at full working capacity. It is therefore recommended that candidates undergo a medical and dental examination before filling in the Medical Statement in the Application form.
Basic computer skills, access to Internet (prior to the training), and the use of e-mail for communications is required.
Application
The application must be complete and respond to all requested information. This includes a signed nomination form certifying the approval of the applicant's employer and stating the relevance of the training for ongoing projects or initiatives.
For more information, visit Dag Hammarskjöld Foundation.