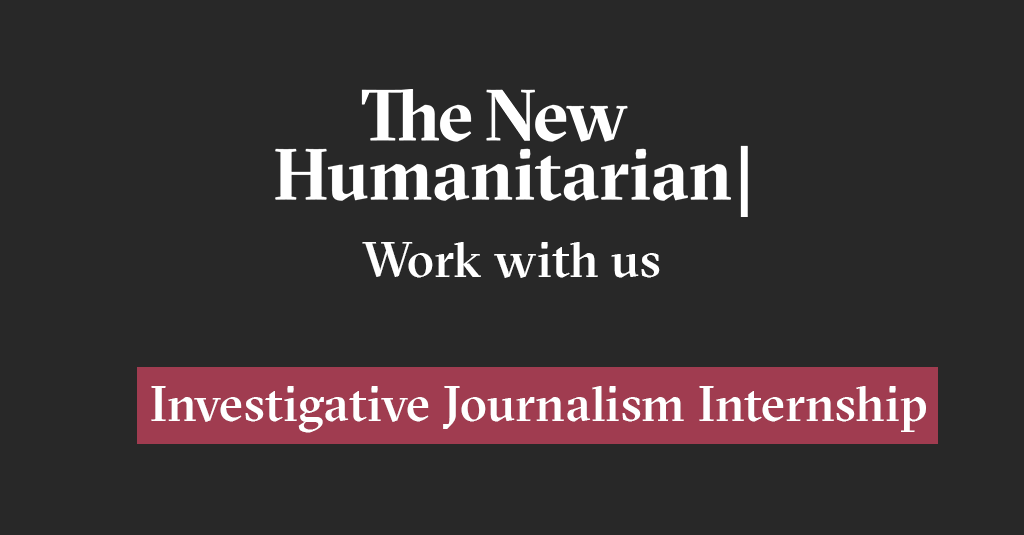 The New Humanitarian Investigative Journalism Internship 2020
Deadline: February 28, 2020
Applications are open for The New Humanitarian Investigative Journalism Internship 2020. The New Humanitarian is looking for a sharp editorial intern to help them expand their investigative coverage. The ideal candidate will have some experience in investigative journalism, be bursting with ideas, smart, hard-working and come with a passion for uncovering stories that have yet to be told.
The investigative journalism intern with work alongside the investigations editor, as well as other investigative journalists, to help pitch, research, fact-check and contribute to investigative projects. Other duties may include data scraping, data analysis and visualisation, as well as reporting and helping to conduct interviews. The intern must be comfortable working remotely and independently.
Internship Responsibilities
Depending on skills, the role may include:
Pitching ideas for new investigations
Researching topics, including gathering previously written information
Identifying potential sources for interviews
Digging for available data on topics
Reporting
Pitching visuals with graphics, pictures, video and other means
Brainstorming crowd sourcing strategies for investigations
Helping build searchable databases on projects
Brainstorming ways readers can engage in investigative projects
Compiling Freedom of Information requests
Verifying information
Writing original copy (strong writers will be given bylines)
Data visualisation (word clouds, charts, interactive maps)
Eligibility
Applicants should have experience in investigative journalism, either with a news organisation or through a graduate journalism program that focuses on investigative journalism.
Adherence to high journalistic standards of accuracy and precision.
Multimedia experience and fluency in written and spoken English are mandatory.
Application
To apply, submit:
Your CV
A letter detailing how your experience will benefit TNH and why you'd like to join them
Two ideas for an investigation that would fit within TNH's coverage areas and a strategy for how you would execute them. Please see their ten crises to watch feature to get a better sense of their coverage, which is focused on humanitarian needs.
Three writing samples
Please submit this material to [email protected] and [email protected] with the subject line: Investigative Journalism Internships.
For more information, visit The New Humanitarian.