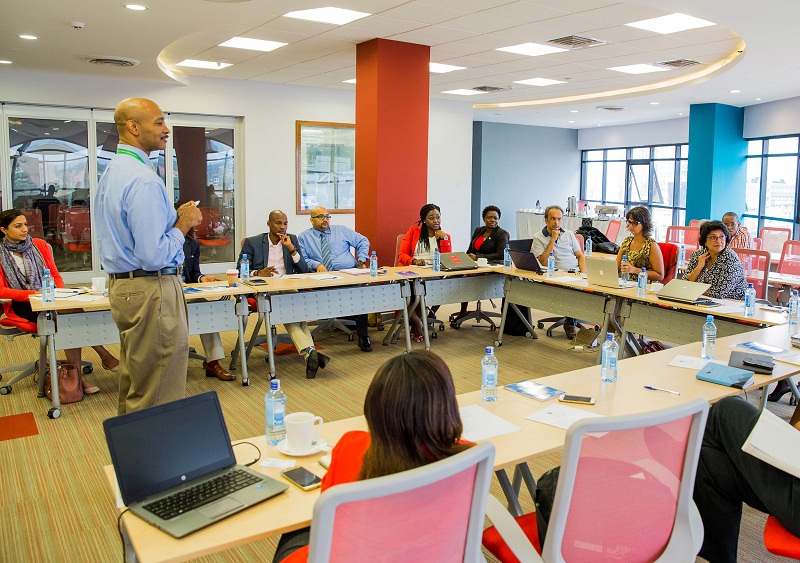 AKU GSMC Media Innovation Centre Innovators-in-Residence Program 2021-2022 (Up to $20,000)
Deadline: August 31, 2021
Applications for the Aga Khan University Global School of Media and Communications (AKU GSMC) Media Innovation Centre Innovators-in-Residence Program 2021-2022 are now open. The AKU GSMC Media Innovation Centre, together with its partners DW Akademie and Media Challenge Initiative (MCI) are looking for the brightest media minds from Kenya, Uganda and Tanzania to join their 2021-2022 Innovators-in-Residence program.
This 12-month incubation and accelerator program provides mentorship, training and coaching to media innovators in East Africa. They want to ensure innovators from both rural and urban areas get access to this program and for this reason, this year's cohort will include a special track for rural innovators.
They want to support innovators working on ideas that promote journalism in rural communities in Tanzania, Uganda and Kenya. Specifically, they are looking for media solutions that improve access to information, public dialogue and participation for rural communities considering the great linguistic diversity, potentially low connectivity, limited access to professional news media and low literacy rates. Innovators working outside cities such as Nairobi, Dar es Salaam and Kampala are highly encouraged to apply.
Benefits
The 9 winning teams, 4 from Uganda, 4 from Tanzania and one from Kenya will join the program for a period of 12 months and receive the following benefits to turn their ideas into successful products.
A physical space in your home country to work and connect with a regional network of game-changers in the media space.
Expert coaching and mentorship based on the innovator's needs as well as high-quality training by experienced professionals drawn from journalism and business.
Become a lifetime member of a young and growing community of journalism and media innovators.
Monthly stipend of $1,000 per team.
Grant Funding of up to $20,000.
Eligibility
Open to media innovators from Kenya, Uganda and Tanzania. Journalists and innovators based in rural areas are especially encouraged to apply.
Innovators working in pre-formed teams or those applying as individuals but are willing to team up for this program. Innovators can only apply in teams of 2-5 members.
Projects producing content in any East African language are welcome to apply. Applications must be submitted in English.
Projects that address journalism and media challenges other than storytelling are welcome. Apps and projects that support journalists and existing media houses in their work are invited to apply.
Participants must be above the age of 18 years.
Application
Applicants who experience challenges when trying to apply online, can see other option for applications here.
For more information, visit AKU GSMC.