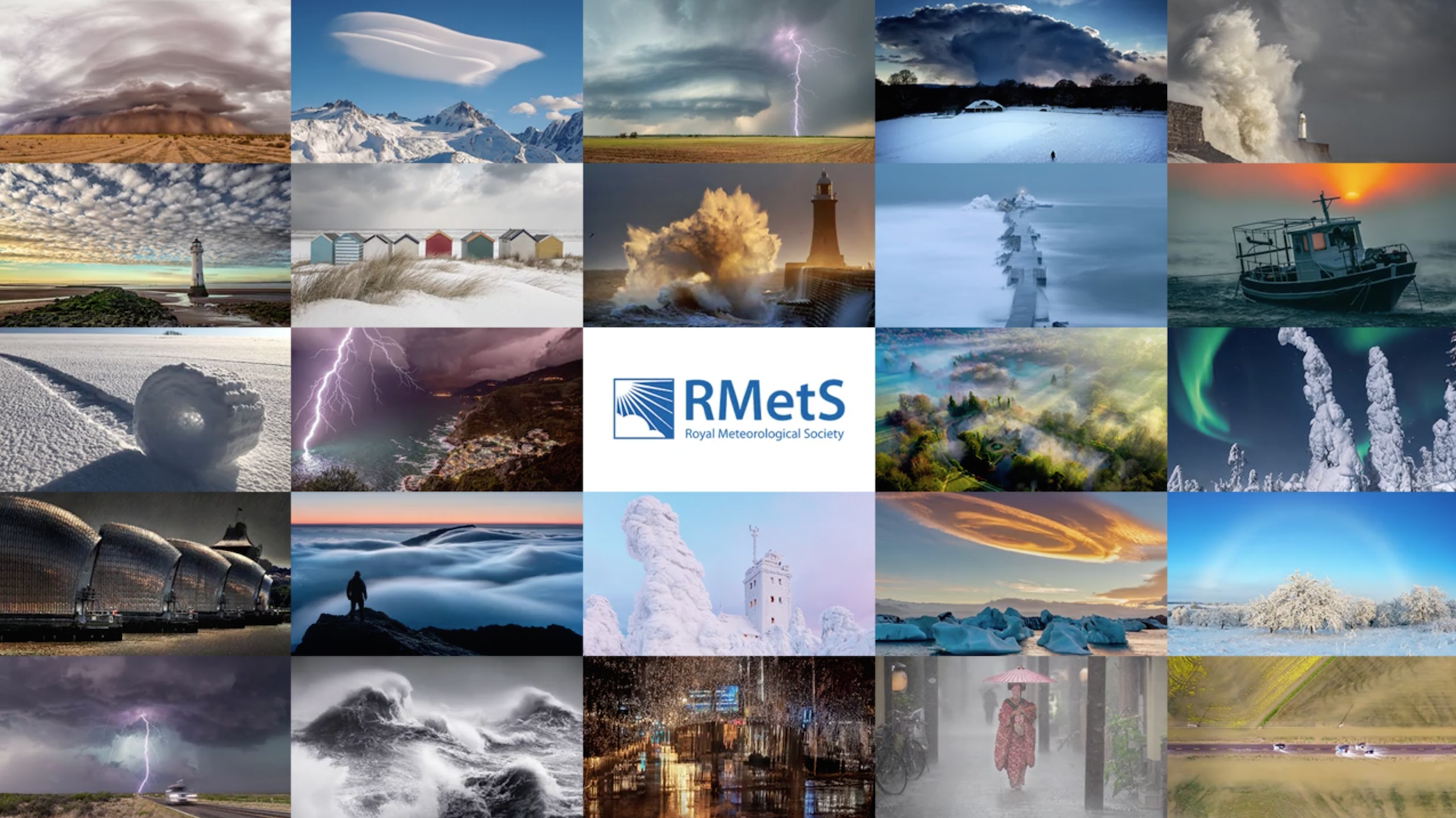 Royal Meteorological Society (RMetS) Weather Photographer of the Year Competition 2020
Deadline: July 6, 2020
Entries are invited for the Royal Meteorological Society (RMetS) Weather Photographer of the Year Competition 2020. Now in its fifth year, The Royal Meteorological Society (RMetS) Weather Photographer of the Year competition 2020 in association with AccuWeather provides a platform for the world's very best weather photography, depicting weather in its widest sense.
The weather in its many forms can make for some of the most stunning photography. With a constantly changing subject, you may be in the right place at the right time to capture a dream shot or have put a lot of preparation and patience into ensuring the perfect photo. We are seeking those images that showcase the sometimes dramatic and always fascinating story and impact of weather.
Prizes
The expert judges' 1st place choice will win the title of Weather Photographer of the Year 2020 in association with AccuWeather, £500 cash, a HERO8 Go Pro and one year membership with RMetS.
The 2nd place runner up will win £250 cash and membership with RMetS.
The 3rd place runner up will win £100 cash and membership with RMetS.
Shortlisted entries will be put to a public vote to discover the public's favourite and will be re-produced in a 2021 calendar and touring exhibition.
Eligibility
The competition is free to enter and there are no individual categories, although hashtags are encouraged.
A highly respected panel of judges, including meteorologists, photographers and photo editors, will look for work that combines photographic skill with meteorological observation.
Entry Requirements
Images should be saved as jpegs at the highest quality available, with a colour profile attached. Either the RGB or sRGB colour profiles are recommended. Digital scans from film are also eligible providing they meet these technical guidelines.
Only jpeg files will be accepted. If you are experiencing uploading issues, please check all images are a maximum of 2,500 pixels wide (if landscape) or 2,500 pixels high (if portrait) and a maximum size of 5MB in JPG format. Images should be in RGB or sRGB colour format.
Where images submitted are smaller than this, it will be assumed that this is the largest image size available to the photographer and may affect that image's chances of winning. The submission of larger file sizes is encouraged if available.
There are no restrictions regarding the manipulation of images using software or other techniques in these awards, provided that all imagery is the exclusive work of the submitting photographer and does not include any element that is the copyright of another.
Excessive sharpening, noise reduction and colour saturation techniques should be avoided. They appreciate that entrants will want to prepare their entries to optimise appearance and appeal on screen, and this may include these techniques. However, excessive use of any or all of them can result in an entry that will be unsuitable for printed media and therefore become invalid as a result.
Please include a description about your work during the upload process. This is a great way to tell a story or other interesting facts about your image. The judges and the voters will be able to read this while rating, giving them insight into how you came about the shot.
Please add copyright information in the metadata of all submissions.
Application
This contest is expert judged only with no rating by the crowd. You will be able to find out how you did when the judging or rating period has closed.
For more information, visit The Royal Meteorological Society.